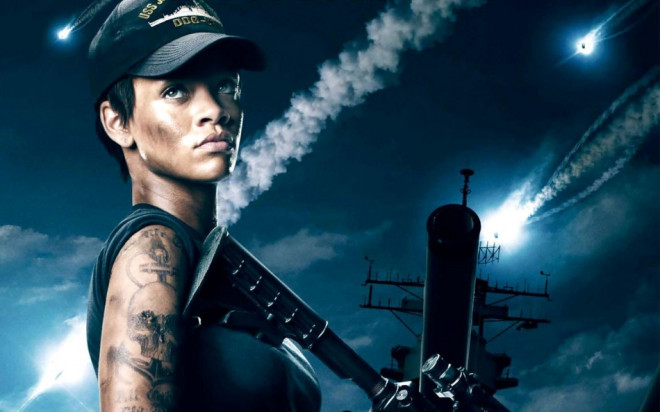 Rihanna made her acting debut in Peter Berg's 2012 military science-fiction war film Battleship, but there is one director the pop star is reportedly keen to avoid.
According to RadarOnline, the Diamond singer will not be appearing in a Tyler Perry film anytime soon having received a stern warning from the late Whitney Houston that a cameo would kill her career.
"Although Tyler has been courting Rihanna for a year-and-a-half, hoping to build a movie around her, she has rejected the idea," a source close to the star told the celebrity news site.
"Rihanna has pointedly avoided meeting with him!"
RiRi allegedly met up with Houston before her tragic death and during their candid conversation, the I Will Always Love You singer is said to have insisted that Perry's films were for 'fading black stars'.
Despite the success of his movies such as Why Did I get Married?, the Madea series and Diary of Angry Black Woman, Houston was said to have been less than impressed.
"Whitney put her off Tyler by warning her bluntly that 'Tyler's films are for fading black stars, not rising ones,'" the source said.
"Rihanna so respected Whitney because in addition to being one of the biggest pop stars ever, she starred in hit movies such as The Bodyguard."
And fans hoping to see the 26-year-old diva in a big Hollywood romcom will be disappointed. After making her foray into acting playing Cora Raikes, a crew mate and a weapons specialist in Battleship, she seems to know what she likes.
"She's ruling out doing a Tyler Perry-style romantic comedy because she thinks she works better in action roles, playing the tough girl," the source added.