Didier Drogba explains Chelsea exit: I want to have more playing time and finish on a high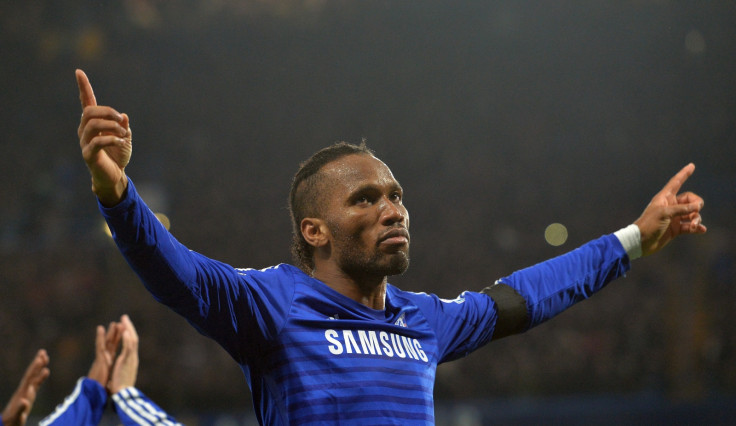 Chelsea legend Didier Drogba has claimed that he wants to "have more minutes" of playing time than he had this season and after speaking with manager Jose Mourinho and the club board it was decided that it would be best for him to get that elsewhere.
The 37-year-old striker returned to Stamford Bridge in summer 2014 having previously spent eight seasons at the club and being crucial in clinching the Champions League crown in 2012.
But with Diego Costa and Loic Remy coming to the club at the same time and being ahead of him in the manager's pecking order, he has only started eight Premier League games in the whole campaign.
So even though Mourinho recently opened the door for him to continue at the club for one more season, the veteran striker announced his intention to put an end to his second spell in west London just before the last game of the season against Sunderland on Sunday 24 May.
"I spoke with Jose and the board. We all agreed and we all understand what is good for all of us," Drogba revealed.
"I know next year I will want to have more minutes than now. I want to play and finish on a high knowing I gave everything. I just want to enjoy before I say stop. For me to stay here and finish on a frustration is not possible."
Drogba returned to Chelsea following the departures of Samuel Eto'o, Fernando Torres and Demba Ba.
However and despite Mourinho already signing three strikers including himself to replace them last summer, Drogba is aware the Portuguese boss will strengthen his squad during the coming transfer window to fight for the Champions League, increasing the competition even further.
"Plus the team needs to be stronger next year to compete in the Champions League. They are also going to buy new players and they also have young players coming through, they need to play. It's not that I'm not a competitor but I think it's time to give them a chance," he explained.
"I'm going to have a few days and weeks to think about what is good for me next, but all I want is to play."
Nevertheless, the striker doesn't regret his decision to return to Stamford Bridge for a second spell as he believes he has played his part in both the Premier League and the League Cup final.
"I wanted to prove to myself that I could come back to the very highest level if possible, play in the Champions League, score in the Champions League. Winning the league with Chelsea was what I really wanted to achieve when I came back and I think I played enough games to give a contribution to that," he added.
"I am a bit frustrated because of course like every player you want to play more; you want to play every game. But to be honest when I see all the players we have in this squad, I feel happy playing the number of games I have because I made a good contribution especially in the last few games."
© Copyright IBTimes 2023. All rights reserved.