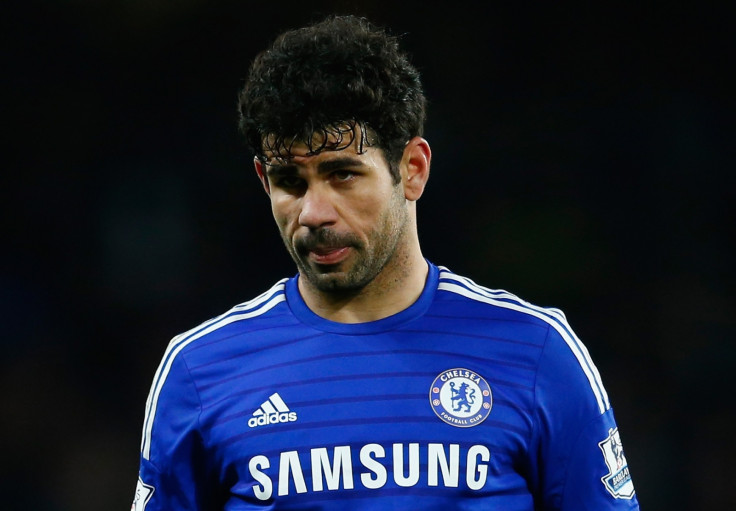 Chelsea striker Diego Costa has denied reports in Spain that he wants to return to Atletico Madrid, just one season after moving from the Vicente Calderon Stadium to Stamford Bridge for £32m.
Earlier this week Spanish newspaper Marca claimed that even though the striker enjoyed a close relationship with Jose Mourinho, he was "like crazy" to return to Madrid because he was not comfortable in London due to the weather, the food and the language.
The Spanish publication even said Costa had already contacted Atletico Madrid officials to tell them he is ready to accept a pay cut to see the move happen.
However, the Spanish international has claimed that there is "no reason" to leave Stamford Bridge, even though he admitted adapting to a new place is always difficult.
"[It is] quite a simple answer. It's always a bit more difficult in the first season to adapt, but I have no reason to leave this place, I love it, the fans love me and I want to stay," Costa said to Chelsea's official website.
The striker was speaking after being named man of the match for his performance in the 1-0 win against Sydney FC in Australia on Tuesday 2 June as part of Chelsea's tour of south east Asia and Australasia.
"I was glad to play. I've been injured for a while, it's important to play and I was really glad to get a game in before finishing for the season. It's an amazing experience, two different cultures, firstly in Thailand and secondly here in Australia. I have memories from this tour I will take with me for the rest of my life," he said.
Costa has enjoyed an impressive first campaign at Stamford Bridge, scoring 20 Premier League goals despite missing a number of games due to injury.
He has expressed his delight about winning both the Premier League and the League Cup title in his debut season with The Blues, while hoping the best for him at the west London outfit is yet to come.
"It's really good to come in the first season and win two things, and next year I'll be ready to come back and hopefully win a couple more trophies."