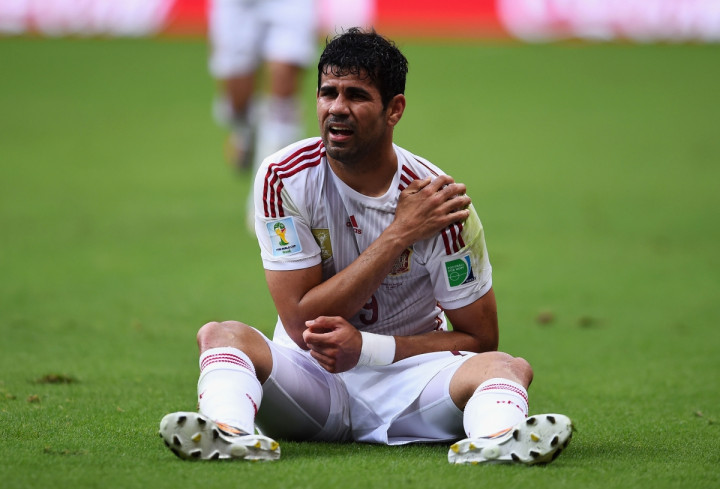 Atletico Madrid striker Diego Costa has confirmed he is set to complete his move to Chelsea this summer, claiming that it "is a thing that is about to happen".
Manager Jose Mourinho claimed on a number of occasions last season that he is desperately looking to add a top striker to his squad and recently added Costa is his main summer target.
"Costa is a player I want in my team. I've asked the club to bring him in and I am extremely confident that we are going to get him and he'll end up signing for Chelsea," Mourinho said.
And now the Spanish international has responded to his expected future boss, claiming that he is also looking forward to moving to Stamford Bridge.
"It (the transfer) is a thing that is about to happen. I've wanted to play in the Premier League for a while. Chelsea are one of the greatest clubs of the world so there are many factors that make you take a decision like this," Costa was quoted by Standard Sport.
Although Costa was the La Liga champions' standout player last season with 27 goals in 35 league appearances he believes he will need time to replicate that form at Stamford Bridge.
"Every year is a different story, nothing is easy in life. I will have to work a lot to fit in with the style of the Premier League.
Reports just before the World Cup suggested Costa has already passed his medical with the Blues after the club agreed to meet the striker's £32m release clause.
However, the official announcement has been delayed until after Spain's World Cup campaign which got off to an awful start on Friday with a 5-1 defeat against Holland.
"It was a tough loss, but a match like this happens here and then. There is a positive side which is that we still have a chance, so we have to keep our heads up because there are two finals to be played," said Costa.
Chelsea have already signed former Arsenal star Cesc Fabregas from Barcelona while Mourinho also recently confirmed that Thibaut Courtois will return to Stamford Bridge after the World Cup.