Diego Costa is likely to miss Chelsea's opening Premier League clash against West Ham United. The Blues host their London rivals for the first match of the 2016/17 season at Stamford Bridge on 16 August.
According to the Evening Standard, the 27-year-old is struggling with a back problem, which has seen him not take part in full training sessions. Costa is set to miss the season opener when his side take on the Hammers.
He has already missed the Blues' 1-0 victory over Jurgen Klopp's Liverpool in the pre-season fixture. The west London club take on Champions League winners Real Madrid at the Michigan Stadium, Ann Arbor on 30 July. Both teams will face each other in the International Champions Cup, which is a pre-season tournament.
Antonio Conte has already confirmed the Brazil-born Spain international is struggling with a back problem. The former Juventus and Italy coach confirmed the ex-Atletico Madrid star will not face Real on Saturday.
The Chelsea manager admitted that he is unlikely to select a player for a match, if he fails to take part in full training sessions. This has raised concerns about whether Costa will start for the Stamford Bridge outfit against West Ham.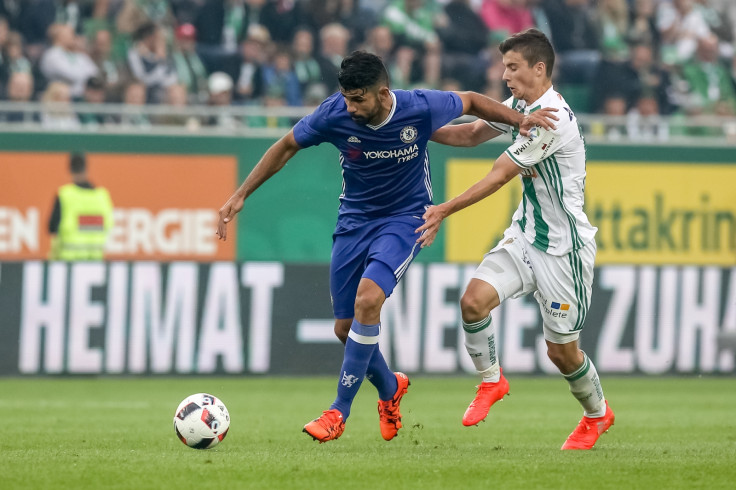 "In the last few days he had a pain in the back and for this reason he didn't train and didn't play. When Costa trained with us I saw always the right attitude but in these days he didn't train with us."
"It's important to see the players doing the training session. If I don't see a player doing the training session I can't put them in the game. These are my rules and it's important to understand this," Conte explained.
"My concept is very clear. I want to see my players doing the work in the training session. If someone is injured or there is some problem and I don't see the player in the training session it is impossible to think of putting him in the starting 11 or on the bench."