Espanyol loanee Diego Lopez has ruled out the possibility of leaving the La Liga side during the current January transfer window following recent reports linking him with the likes of Chelsea and Liverpool. The AC Milan goalkeeper welcomed those speculations as a recognition of his good job but assured that he will continue at Quique Sanchez Flores' side until at least the end of the season.
Lopez, 35, was already linked with both Premier League clubs during the summer transfer window after falling out of favour at AC Milan following the meteoric irruption of Gianluigi Donnarumma.
Liverpool were said to be monitoring his situation after Loris Karius suffered a hand injury in the pre-season while Chelsea also reportedly considered his arrival before signing Portugal goalkeeper Eduardo from Dinamo Zagreb.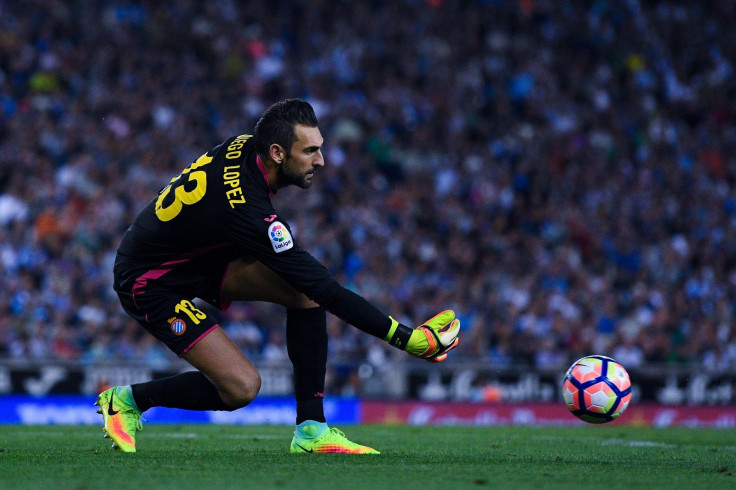 However, the former Real Madrid keeper agreed a loan move to Espanyol to fill the gap left by the departure of Pau Lopez to Tottenham.
Yet, speculations about Liverpool and especially Chelsea have re-emerged in recent days after Lopez has rediscovered his best form during the first part of the season at Sanchez Flores's side.
The Guardian reported earlier this week that Chelsea have renewed the interest in the former Real Madrid stopper after Antonio Conte confirmed that Bournemouth had launched a bid to sign Asmir Begovic last week.
But the Blues will need to look somewhere else to find a replacement for Begovic as Lopez is so happy at Espanyol that he would like to prolong his loan spell in La Liga beyond the end of the season.
Asked during a press conference how he has been affected about those reports linking him with the likes of Chelsea and Liverpool, Lopez said: "It affects me positively. This kind of news are good for me because it's a recognition of my job. But beyond that suppositions I am calm and focus on Espanyol until the 30th of June. Hopefully we can prolong out relationship after that."
"Nothing is going to happen until 30 June and from there from there AC Milan and Espanyol will have to give a step forward but I have repeated what I want. If Espanyol want me they already know my intentions but they will need to reach an agreement (with Milan). At times, we are a bit selfish but I am honest and I thank the club because they had confidence on me in a difficult moment."