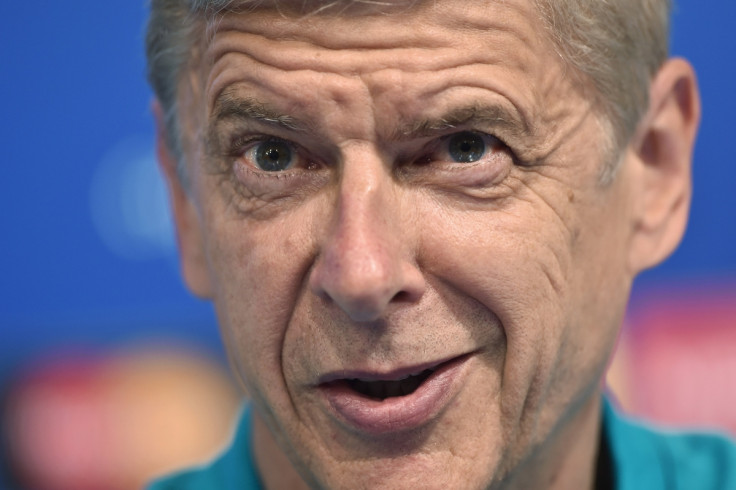 Arsenal manager Arsene Wenger has indicated he is ready to rest players for the Champions League trip to Dinamo Zagreb, ahead of the Premier League trip to champions Chelsea. The Gunners begin their European campaign in the Croatian capital against a side who have never won a match in the group stage of the continent's premier club competition.
Hector Bellerin and Aaron Ramsey have been left in London, while Per Mertesacker and Jack Wilshere are both out. Mertesacker has missed the club's last three games with illness and was involved in a car accident earlier in the week, while Wilshere has been ruled out until Christmas after undergoing surgery on a hairline fracture in his right leg.
But Wenger has indicated that further changes could be made three days before the trip to Stamford Bridge to face a Chelsea side who have lost three of their opening five league matches. Victory for Arsenal could see Jose Mourinho's side given a knockout blow in the title race and the Frenchman is ready to rest players for the clash.
"It is more the global programme we have to absorb in the next three weeks, rather than one game," he said according to the Arsenal official website. "I knew since I [found out] our schedule that I have a squad of 20 players, all experienced and every decision I make is very difficult.
"It is quite easy to change two or three players, [more] than it was in years before because they are all at a very good level. I know the same team cannot play every single game over the next three weeks. I try to keep the balance right and give a little breather to players who need it."
The build up to Arsenal's bow in the Champions League this season has been dominated by confirmation that Wilshere has gone under the knife for the third time in less than 12 months to correct a leg injury suffered during training before the start of the league season. Captain Mikel Arteta is no stranger to significant spells out injured and he says Wilshere must retain belief in order to stage another comeback.
"Jack unfortunately has had a lot of setbacks and a lot of difficult moments through his career but he's shown a lot of character and enthusiasm to get back," the Spaniard said, according to the official Arsenal website. "I'm sure it's a very disappointing time but he needs to use this time to prove that he can get back. He has an enormous talent, he has support from every department at the club, from the players because we feel sorry for him and we know that we cannot waste his talent.
"He's got an amazing career in front of him and I think we are responsible for putting that into his head every day and not allowing him to fall down. At some stage, I think that's where the danger is – that he doesn't believe in himself or his body. He needs to trust himself."