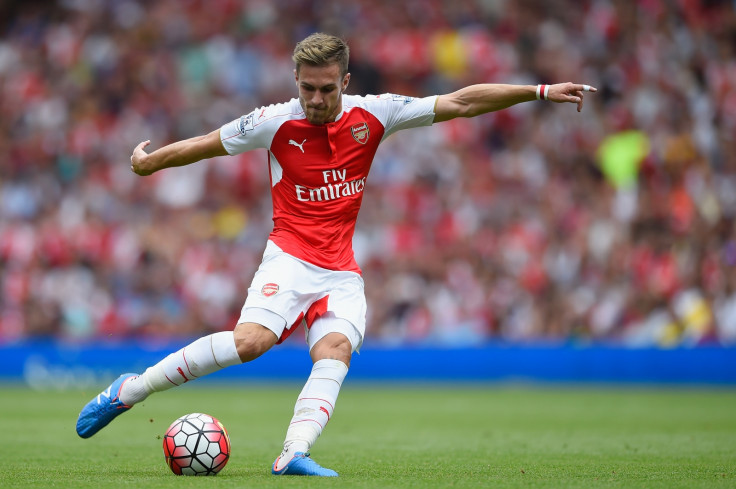 Arsene Wenger has confirmed that he has rested Aaron Ramsey and Hector Bellerin has not travelled with the squad to face Dinamo Zagreb in their first group game of the Champions League. Bellerin will be replaced by Mathieu Debuchy while Ramsey's place on the right is likely to be taken up by Alex Oxlade-Chamberlain, who has come off the bench for the Gunners in recent games.
The Gunners suffered another major setback in the form of Jack Wilshere who will undergo surgery following a fracture on his fibula, which has not healed as quickly as expected. A metal plate is to be inserted to aid his recovery, ruling him out of the pitch for approximately three months.
"I know the same team cannot play every single game in the next three weeks. I try to keep the balance right. I have an experienced squad and every decision I make is very difficult. But it is easier to change two or three than it was before because all (are) at a very good level," Wenger said, as quoted by the Daily Mail.
Mikel Arteta, who accompanied Wenger to the press conference, also expressed his disappointment with the last season when they crashed out to Monaco, stating that such an exit was unforgivable because it was their best chance to move out of the round of 16 in five years. The Gunners lost the home leg 3-1, making it almost impossible to progress into the quarters. Despite winning 2-0 away at Monaco, they crashed out on away goals.
"A few years ago we faced Bayern Munich and we had an excuse," said Arteta. "This was not just Bayern Munich, this was the Bayern Munich side that was winning everything,
"You can accept those kinds of defeat, but the defeat to Monaco last season was unacceptable. We just threw the tie away in the first leg. Yes, we played well in Monaco but it is almost impossible to recover from a 3-1 defeat at home.
"We had better learn from that because Arsenal are better than this. In four or five years' time we are going to look back on that game and realise we wasted a big opportunity because we had a clear way through to the final," he concluded.