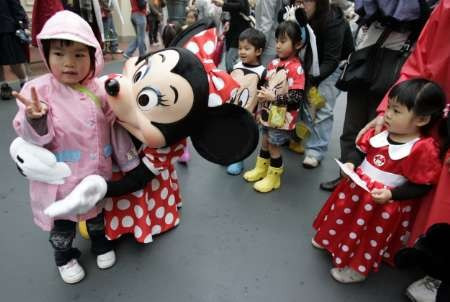 Theme-park operator Walt Disney Co. has increased its investment in China resort, which is expected to open for public at the end of 2015, as the company is looking capitalise on China's increased interest in tourist destinations.
The company and its Chinese partner have boosted their investment in the Shanghai Disney Resort by 5bn yuan ($800m, £476m, €578m) to $5.44bn in order to add more facilities. The increased investment, to be shared by the partners, will be used for additional attractions, entertainment and other offerings to increase capacity at the theme park.
"Since we first broke ground in Shanghai we have been very impressed with the growth of China's economy, especially the rapid expansion of the middle class and the significant increase in travel and tourism," Robert Iger, chairman and CEO of Disney, said in a statement.
"Our accelerated expansion, including additional attractions and entertainment, will allow us to welcome more guests for a spectacular Disney experience on opening day.
"The expansion underscores the tremendous opportunity we see in Shanghai and demonstrates our long-term commitment to and confidence in China," said Thomas Staggs, chairman of Walt Disney Parks and Resorts.
China's unprecedented economic growth in recent times and the expansion of the middle class in the country have resulted in a boom in its travel and tourism market.
The sector is expected to grow further, as the number of affluent households in China is projected to increase rapidly.
The Shanghai Disney Resort, located in Pudong New District of Shanghai, is a 57:43 joint venture between Shanghai Shendi Group and Disney.
Spanning 3.9 square kilometres at opening, the resort is the first to be operated by Disney in mainland China.
The resort will be home to the Shanghai Disneyland theme park, two themed hotels, a large retail, dining and entertainment venue and outdoor recreation areas, according to the resort's website.