Epic Mickey Studio Closes Down
The development studio behind the Epic Mickey games is being closed down following a disappointing reception for Epic Mickey 2.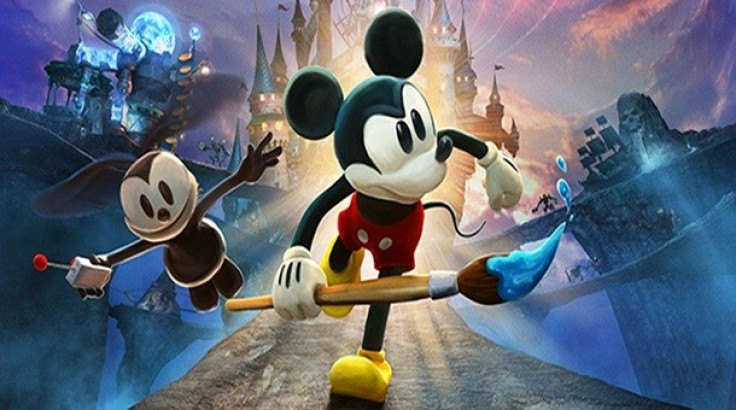 Update: After rumours circulated throughout today, 29 January, Disney has issued a statement confirming that Junction Point has been closed down:
"It was with much sadness that we informed our teams today of changes to our Games organization, which include the closure of Junction Point Studios," the statement said. "These changes are part of our ongoing effort to address the fast-evolving gaming platforms and marketplace and to align resources against our key priorities. We're extremely grateful to Warren Spector and the Junction Point team for their creative contributions to Disney with Disney Epic Mickey and Disney Epic Mickey 2."
IBTimes UK will have more on this story as it develops
Original story:
Junction Point, which was founded by Deus Ex creator Warren Spector, has been rumoured to close since Chris Roberts, of Roberts Space Industries tweeted "Second 21 gun salute for a studio in 7 days. Fare-the-well Junction Point! We hope that you all find new studios soon!" on 29 January. The tweet has since been removed and Roberts Space Industries has responded by tweeting "Our posting about Junction Point was based on a story by http://mynintendonews.com this AM. CIG has no inside info on their status."
The My Nintendo News story claiming that Junction Point will be shut down is still live though has no details of when or why the studio may close.
The LA Times reports that, when Disney launched its new 'Infinity' range of alternate reality toys, the head of the company's gaming business, John Pleasants, said that video games had not been profitable:
"The games business for Disney has not been profitable and not met the same level of excellence we have in ABC or our parks or Pixar," said Pleasants. "If we're going to be here, we want to make high quality stuff and keep doubling and tripling down. Infinity is a concept we think can scale and stand the test of time."
According to Games Industry International, the original Epic Mickey sold 1.3 million copies during its first three months on sale in 2012. The follow-up, Epic Mickey 2, released in November, 2012, has sold only 270,000 copies in the same period and received mixed to poor reviews.
IBTimes UK has contacted Disney for comment but had not received a reply at the time of publication. The story will be updated when we get a response from Disney or Junction Point.
© Copyright IBTimes 2023. All rights reserved.