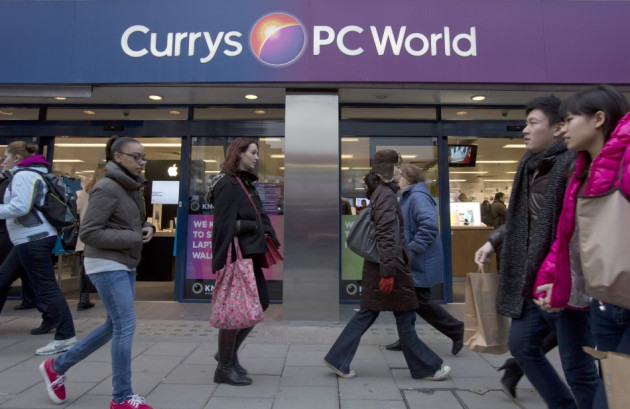 Shares in electrical goods retailer Dixons Retail rose nearly 10% in morning trade, after the company announced robust first-quarter sales and its decision to dispose the loss-making Pixmania ecommerce business and its Turkish operation.
The company received an irrevocable offer from Germany's mutares AG to acquire Pixmania, its e-commerce business based in France.
Under the terms of the deal, Dixons would have to pay about €69m (£58m, $91m) in cash to mutares to dispose Pixmania, which lost £31m in the financial year ending 30 April. The amount will fund mutares' reorganisation plan for the European pure-play e-tailer.
In addition, the company entered into an agreement to sell the ElectroWorld operations in Turkey to Bimeks, an electrical retailer operating in the country. The deal is expected to close by the end of 2013, following which Dixons will receive a cash payment of about £2m over two years.
The sale of the non-core businesses come as the company recorded a 2% rise in first-quarter sales on a like-for-like basis, which excludes the impact new store openings.
Having underperformed the sector over the previous 3 months, Dixons shares are trading up 9.51% to 48.47 pence as at 9:12am GMT.
Pixmania and ElectroWorld
Pixmania has been a stumbling block for the group's growth amid ongoing difficulties in Europe, with sales declining continuously. The pan-European business's underlying sales declined 28% in its first quarter.
In June, Dixons booked restructuring and impairment charges of £168.8m due to losses from Pixmania and the disposal of its Equanet business.
Dixons Retail will enter into a consultation period with Pixmania's Works Councils. The deal still requires the approval from the labour group, representing Pixmania's 1,200 staff.
"In order to succeed as a pure play e-tailer, Pixmania needs a different kind of entrepreneurial vigour," group CEO Sebastian James said in a statement.
"The mutares Group has a solid track record of improving and turning businesses around as well as experience of doing business in France. If the transaction progresses, they will acquire PIXmania with a well funded balance sheet and an excellent management team."
ElectroWorld, which has 32 stores including 18 franchise stores in Turkey, generated pre-tax losses of £13.8m on turnover of £170.7m for the fiscal year to April 2013.
James noted that the disposal was in line with the group's plan to focus on markets with high market shares.
'Encouraging Start' to Fiscal Year
Dixons, which operates the PC World and Curry's retail chains in Britain and Ireland, said its same-store sales for the first quarter ending 31 July rose 2%. That was primarily due to a 6% like-for-like sales growth in the UK and Ireland and a 5% growth in Northern Europe. In Britain, Dixons benefited from the demise of rival Comet and store closures of Jessops and HMV.
In crisis hit Southern Europe, same-store sales growth declined by 12%.
"Against some very good comparables last year, and despite a July that was sizzling in the North and chilly in the South (affecting electronics and air conditioning sales respectively for that month) we have had an encouraging start to the year," James said.
"Margins have held up reasonably well across the Group despite some anticipated and vigorous skirmishes in the Nordics."
Following the strong results, Cantor Research reiterated its 'BUY' recommendation for the stock. It noted that the group's future growth over the medium term is based on capitalising on market consolidation, reducing Pixmania and Southern European losses and lowering of financing costs.
"Despite some reports of improved economic conditions, we remain cautious on the state of the market for the year ahead," James said.