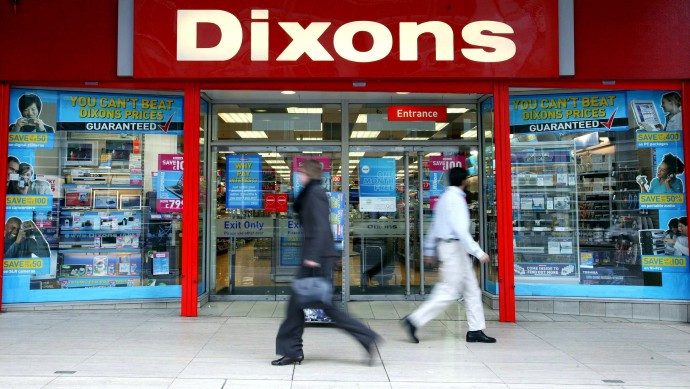 Shares in Dixons Retail dived on the FTSE 250 in morning trading after the electrical retailing company issued a profit warning as a result of falling consumer confidence.
Following the warning Dixons said it expected underlying pre-tax profit for the year ended 30 April to be around £85 million.
Dixons said it had introduced a four step action plan to respond to the current consumer environment. The plan consists of winning new markets and formats, focusing capital expenditure only on high return projects, more cost reduction plans and increasing cash generation.
John Browett, Chief Executive of Dixons, said, "Consumer confidence across some of our markets is fragile and we expect it to continue to be so through much of 2011. As a result we are setting out the steps we are taking to secure the delivery of the Renewal & Transformation Plan. Our business in the Nordics continues to perform strongly. The turnaround in Italy is improving the business and it is delivering slightly ahead of our expectations.
"Our Renewal & Transformation plan is working, customers are experiencing better store environments, improved ranges and increased levels of service. Notwithstanding the current tough conditions, we continue to make the business better for customers, easier for our colleagues and cheaper to operate and are confident that the Group can deliver an EBIT return of 3%-4% over the medium term."
By 10:25 shares in Dixons Retail were down 17.25 per cent on the FTSE 250 to 13.86 pence per share.