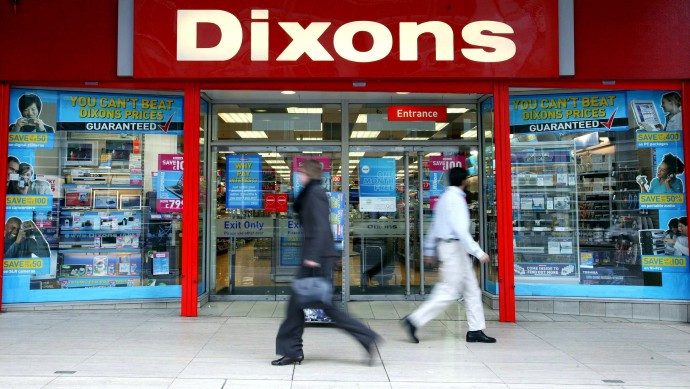 Shares in Dixons Retail were up on the FTSE 250 in afternoon trading ahead of the group's full year results, expected tomorrow.
In May the group reported a two per cent decline in full year same stores sales, thanks mainly to falling sales in Britain, Ireland and Europe, although some of the fall was offset by a strong rise in sales in the Nordic region.
Tomorrow yet more declines are expected, with full year sales expected to fall 1.68 per cent to £8.39 billion and pre-tax profit predicted to drop 4.42 per cent to £86.5 million.
Ahead of the results Keith Bowman, analyst at Hargreaves Lansdown, commented, "An emphasis on the group's recently launched service brand 'Knowhow' is likely. Successes in gaining market share could also prove a feature.
"However, with comparatives becoming tougher and the backdrop challenging, caution is again likely to feature in management outlook comments... Prior to the results, market consensus opinion currently denotes a weak hold."
By 16:15 shares in Dixons Retail were up 8.60 per cent on the FTSE 250 to 16.67 pence per share.