DJ Khaled has struck gold with his new album Major Key as fans heap praise on the record. The For Free producer released his anticipated ninth album on 29 July via iTunes and it appears to be his best work yet with many hailing the record as a "masterpiece".
Major Key, released under We The Best and Epic Records, features a flood of collaborations with artistes such as Jay Z, Rick Ross, Drake, Chris Brown, Kendrick Lamar, Nicki Minaj and Future to name just a few. The 14-track record has received five stars from fans with one declaring via Twitter: "So @djkhaled just released the album of the summer. It's one of the best albums I've heard with the some of the greatest features #MajorKey."
Another commented: "#MajorKey is such a great album, every song is dope. @djkhaled is the greatest of all time!!" and another fan agreed, adding boldly: "#MajorKey is a masterpiece..Inspiring album." Others particularly referenced the rappers whose talents they felt stood out on the album with Big Sean seemingly drawing the most praise.
One impressed listener said: "Big Sean defo the most underrated artist rn [right now]," while another agreed, stating: "It's damn near criminal how underrated Big Sean is, he spazzed out on all his verses on #Majorkey." Another commentator added of the star-studded line-up: "So #MajorKey is full of collabs you would never think go together."
Major Key could land DJ Khaled his first number one on the Billboard 200 chart as the record soared to the top of the US iTunes chart within hours. Speaking about his new material, Khaled, 40, told Good Morning America: "This album represents my fans. They inspired me to make this album.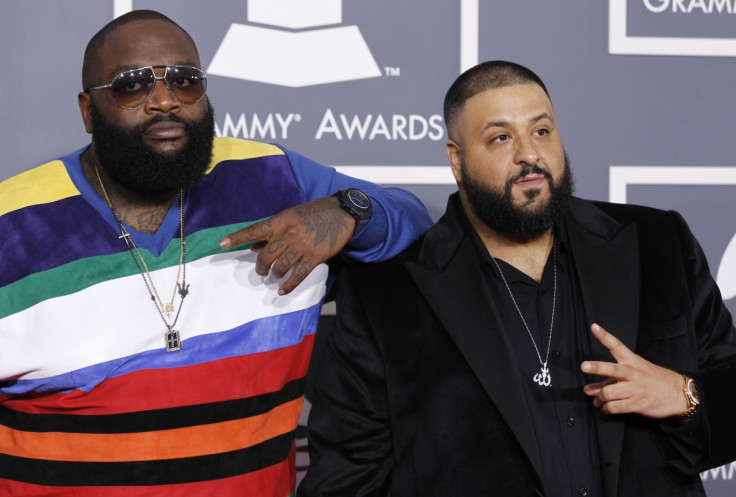 "When I get in the studio, I feel like I can bring the best out of every superstar, even though they're already great. I feel like my energy and their energy [together]... I come up with some of these presentations or these concepts that inspire."
The Major Key album features the previously released songs I Got The Keys featuring Jay Z and Future, For Free, a collaboration with Drake, and Holy Key featuring Kendrick Lamar, Big Sean and Betty Wright.