India's DLF's Stock Surges as Earnings Beat Forecasts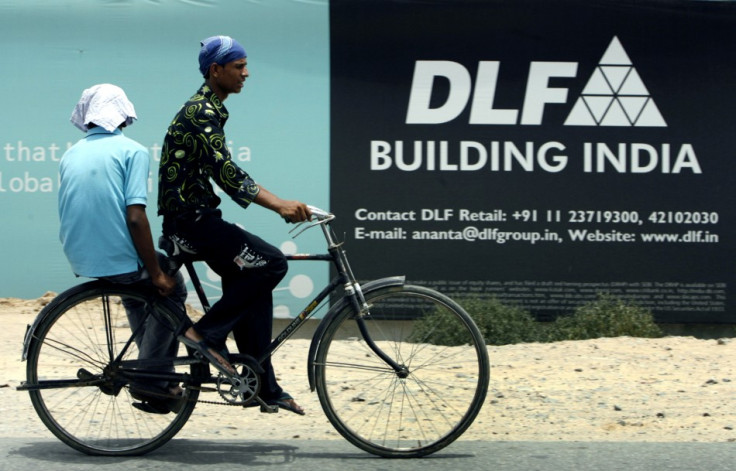 The stock price of India's largest property developer DLF surged after the company reported higher-than-expected earnings for the April-June first quarter.
DLF's stock price finished about 8% higher to 149.60 rupees (£1.6, €1.8) in Mumbai, putting the value of the company at $4.34bn (£2.81bn, €3.27bn)
The sectoral S&P BSE Realty index ended 4.46% higher, while the benchmark S&P BSE Index closed 1.49% higher in Mumbai.
DLF said that its net profit for the quarter ended 30 June fell 38% to 1.81bn rupees, compared to 2.93bn rupees a year ago, and above expectations of 1.23bn rupees.
The New Delhi-based firm reported a 5.3% increase in sales and other receipts for the June quarter to 23.14bn rupees, compared to 21.98bn rupees a year ago.
DLF's operating profit for the June quarter too came in ahead of analyst expectations.
DLF, which builds offices, homes and shopping malls, had a debt of 217bn rupees at the end of March. The company's stock price has dropped 35% this year.
"The benefit of the revised strategy, which was articulated in February 2013 has now started to flow. The company continues to concentrate its efforts on reduction of net debt by increasing its operating cash flows and non-core divestments thereby increasing the return on equity," DLF said.
In July, DLF announced it would sell its entire stake in a life insurance joint venture with US-based Prudential International Insurance.
The stake sale is part of DLF's strategy to divest "non-core" assets to reduce debt. Other non-core assets include a luxury hotel chain.
DLF's fortunes rest on India's economic growth. Asia's third-largest economy grew at its slowest pace in over a decade in the 2012-13 financial year.
© Copyright IBTimes 2023. All rights reserved.