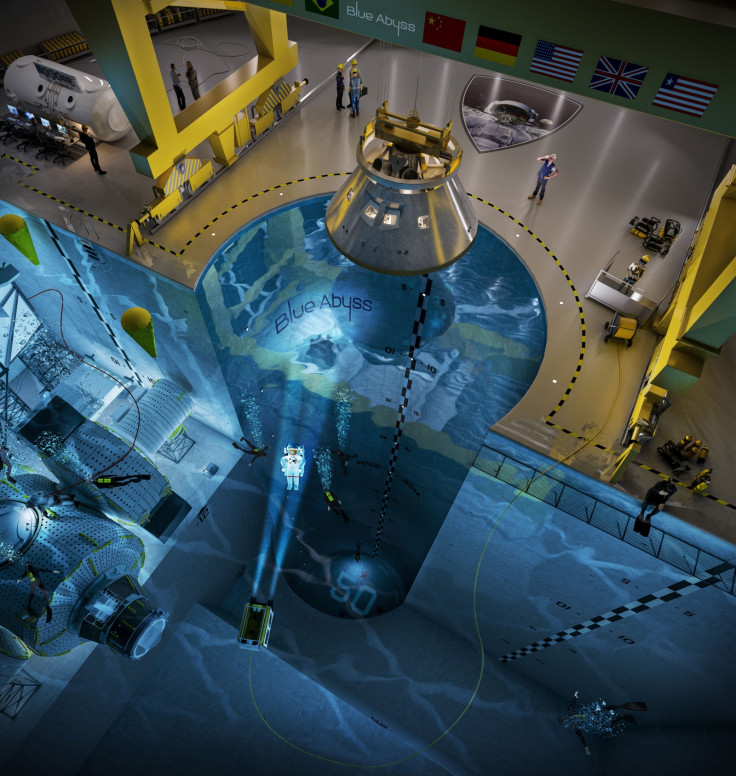 Do you dream of travelling to space? Although space firms like Blue Origin and SpaceX aim to offer space tourism opportunities to people in the future, travelling to space requires extensive training and conditioning.
As humans stand at the cusp of the era of commercial space exploration, new space research firms are likely to crop up. One such firm, the UK's first commercial space training and research facility, will soon open to the public.
The $150m (£115m) commercial facility, Blue Abyss, is slated to be "fully operational" in the UK by 2019. The facility will come equipped with a centrifuge base that can simulate the g-forces experienced in space. Blue Abyss will also offer parabolic flight training to help people prepare for weightlessness experienced in space.
Blue Abyss, according to its website is "the most comprehensive deep sea and space research, development and training facility" and aims to "enable extreme environment development, both human and robotic ranging from the offshore energy industry through to the growing human spaceflight sector and adventure tourism."
The facility will also house the world's largest 50-meter-deep customisable pool, which will offer a variety of users including divers, marine explorers and private firms to train and test equipment that could potentially be used in space or ocean exploration missions.
Blue Abyss is part of Britain's wider initiative to become one of the leading nations in the international race to future space explorations. UK recently announced a Space Industry Bill, which is aimed at boosting the nation's space industry and developing facilities for building rockets, satellites, space planes and more.