Peter Capaldi's Doctor Who Season 8 returns with Episode 3 Robot of Sherwood this Saturday and will feature the Doctor's unlikely alliance with Robin Hood.
The official synopsis of the third episode of BBC's popular time travel saga reads:
"In a sun dappled Sherwood forest, the Doctor discovers an evil plan from beyond the stars, and strikes up an unlikely alliance with Robin Hood. With all of Nottingham at stake, the Doctor must decide who is real and who is fake. Can impossible heroes actually exist?"
Da Vinci's Demons star Tom Riley is playing the character of the British legend Robin Hood and he looks dashing as the saviour of the poor.
In an interview with Entertainment Weekly, Riley revealed that he is happy to play such a fantastic role.
"When things to come through as direct — "We thought you'd be great for this!" — you don't assume it's going to be such a great part, a fantastic role, and obviously one with so much fantastical baggage.
"It was a treat. It does mean a lot to me. I've been saying to Mark forever, "Why haven't I been on Doctor Who yet?" But I never expected, when I was, that it would be someone so iconic," Riley told the website.
In the pictures released by the BBC Networks, Clara, the Doctor's assistant, looks stunning in her striking red dress and the photos suggest that she may play the role of Maid Marian.
Here are some pictures for Robot of Sherwood.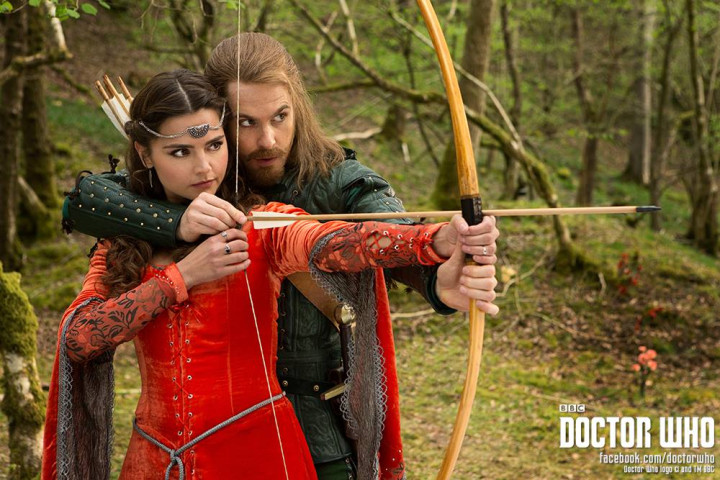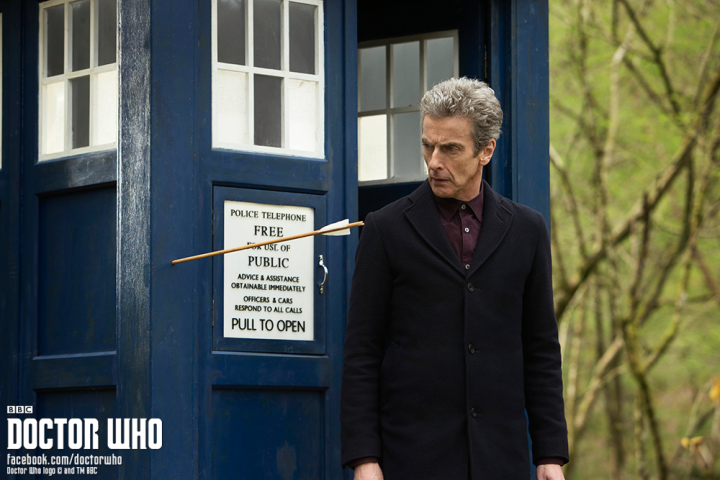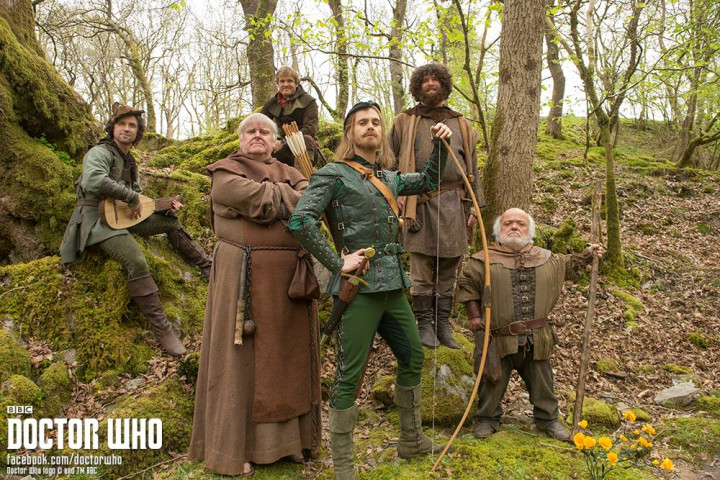 Doctor Who Season 8 episode 3 will be aired on Saturday, 30 August on BBC One at 7.50pm in the UK.
The popular series will be aired on Saturday on BBC America at 8pm in the US.