Doctors Against Diesel: Ban polluting cars from London
A group of medical professionals have highlighted the risk to health posed by diesel engines.
A group of healthcare professionals campaigning as the group Doctors Against Diesel, have called for diesel engines to be outlawed in London. The organisation says Mayor of London, Sadiq Khan, should commit the capital to a growing list of cities to ban the engines.
The campaign group says that 9,400 deaths in London are caused every year by toxic fumes from diesel engines. Authorities in Paris, Madrid, Mexico City and Athens have all said they will ban vehicles with diesel engines by 2025. Though Khan has said he wants to ban diesel buses by 2018, campaigners want him to go even further.
Speaking to the BBC, Professor Jonathan Grigg from Doctors Against Diesel said: "Deaths from paediatric asthma are disproportionately much higher in London than the rest of Europe.
"Air pollution levels in London exceed legal limits and affect people's health at every stage of life.
"If we want to be serious about air pollution we need to be serious about diesel."
However, not everyone agrees that the proposals would be practical. President of the AA, Edmund King, said: "We all want to clean up air quality but you've got to give time, you've got to give incentives.
"Yes get rid of the worst offenders but I think a blanket ban would just backfire."
Though poor air quality in London, caused by industrial as well as vehicle emissions, is known to aggravate certain respiratory health problems, a spokesman for the Society of Motor Manufacturers and Traders (SMMT) defended the industry which he said was investing "billions" to reduce emissions.
The SMMT claimed that emissions of nitrogen oxides had dropped by 84% since 2000. A spokesperson added: "Diesel makes a vital contribution to our everyday lives fuelling some 99% of the UK's commercial vehicles, which transport essential goods and our emergency services."
The call by Doctors Against Diesel follows health warnings issued by the Mayor of London's office, earlier this month. The warning, which was issued on 1st December as a result of high pollution levels which could not be dispersed as normal due to high air pressure and low winds.
Environmental group Friends of the Earth said, however, that it was not acceptable to advise vulnerable people to stay at home rather than deal with the cause of the pollution. It called for restrictions to "traffic not people".
Proposals aimed at improving air quality in the capital are currently subject to a public consultation.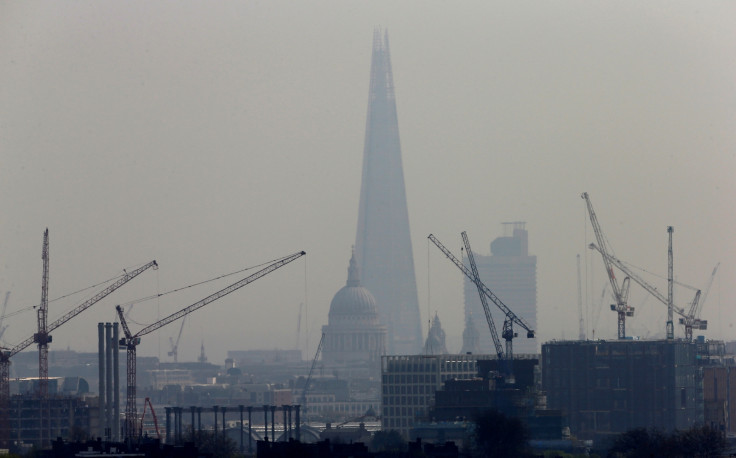 © Copyright IBTimes 2023. All rights reserved.