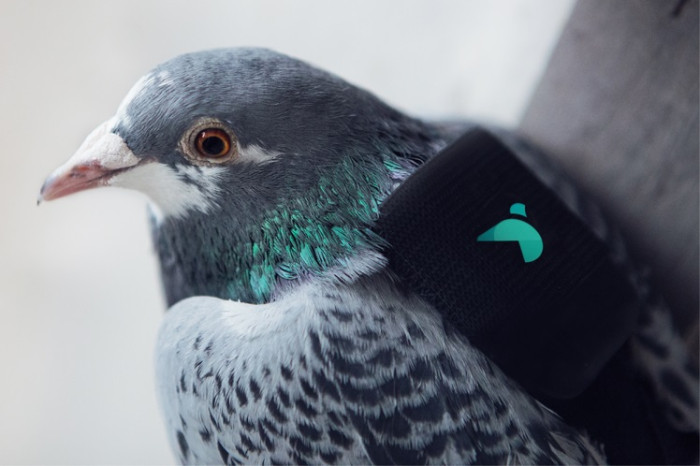 Deadly air pollution which kills an estimated one person per hour in London is now being monitored using a revolutionary new method: pigeons.
A small flock of racing pigeons took to the skies over the capital on 14 March equipped with feather-light air quality monitors and transmitters, enabling anyone in the capital to send a Tweet (or possibly a coo) and find out the air quality in their area.
The Pigeon Air Patrol is the brainchild of Pierre Duquesnoy, marketing director of DigitasLBI. Duquesnoy said he got the idea from the famous messenger pigeons which were used during the war and thought it might be a good way to raise awareness of the capital's pollution problem –which is sometimes worse than Beijing.
According to a study carried out by the Greater London Authority (GLA) and Transport for London (TfL), some 9,500 people die prematurely every year in London due to pollution. Most deaths are caused by the pollutants nitrogen dioxide (NO2) and fine particulates called PM2.5 and are produced mostly by diesel fumes.
"It is a scandal," Duquesnoy told The Guardian. "It is a health and environmental scandal for humans – and pigeons. We're making the invisible visible. Most of the time when we talk about pollution people think about Beijing or other places, but there are some days in the year when pollution was higher and more toxic in London than Beijing, that's the reality."
Anyone who is concerned about the air quality in their part of London can check the website and send a request to the pigeons, some of which are carrying 25g instruments to check air quality. Pigeons are seen as perfect birds for the trial because they fly low and fast – up to 80 miles per hour (130km).
However they are also seen as something of a nuisance by Londoners, but Duquesnoy said they can also be a force for good. "There's something about taking what is seen as a flying rat and reversing that into something quite positive," he said.