NHS Reforms: Doctors to Run in General Election in Health Bill Protest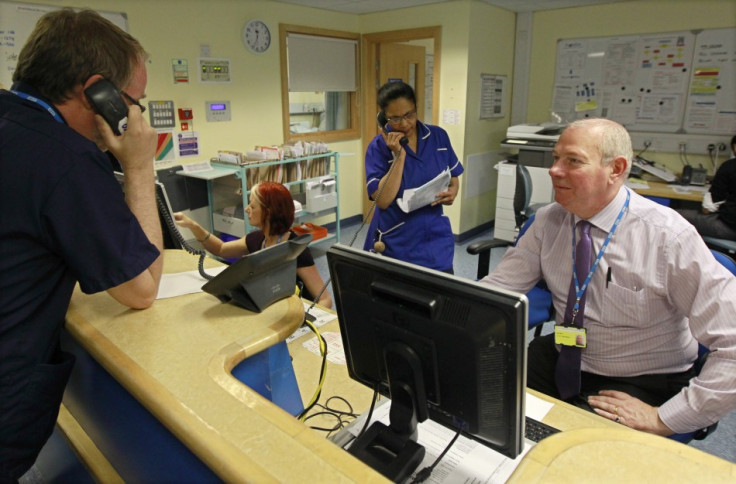 A coalition of 250 doctors has launched a campaign to fight NHS Reforms by running medical candidates at the 2015 general election.
Medical professionals will run as independent candidates against Conservative and Liberal Democrat MPs who backed the coalition's health and social care bill, which they claim will lead to the abolition of the NHS in England. Fifty sitting MPs are expected to be targeted.
In the letter, printed in the Independent, the doctors brand the bill an "embarassment to our democracy".
"The bill will facilitate the transition from a single-payer tax-funded system to a mixed-funding system, with increasing privatisation of the provision and commissioning of healthcare in England.
"These changes fundamentally undermine the founding principles of the NHS and have no democratic mandate from the electorate and were not part of the coalition agreement."
The letter increases the ferocity of the antagonism towards the bill voiced by medical professionals, with the Royal College of Physicians, Royal College of Nurses, the British Medical Association and even some Clinical Commissioning Groups that have already been set up under current legislation arguing against its adoption.
The battle over the bill, which has seen health secretary Andrew Lansleys' public image take a beating, is nearing the end of the line, as the House of Lords is due to close its third reading.
It appears that the final hurdle for the bill, before its expected adoption on 20 March, will be the argument over the publication of the government's transition risk register, after it was found to have been wrong in failing to make it public.
Lord Owen, a fierce critic of the bill, is expected to call on fellow peers to delay the bill until the register is published.
In a letter to the Guardian, shadow health secretary Andy Burnham reaffirmed the party's position on the need for the publication of the register.
"The transition risk register deals not with the unthinkable, which of course raises difficult presentational challenges, but the very real and predictable risks arising from ministers' own policy choices," he wrote.
"People care passionately about the NHS. They have a right to know the full implications of the government's proposed reorganisation.
"Ministers are insulting parliament by expecting it to endorse changes of this magnitude to the coutry's best loved institution while withholding information that could change the way MPS and peers vote."
© Copyright IBTimes 2023. All rights reserved.