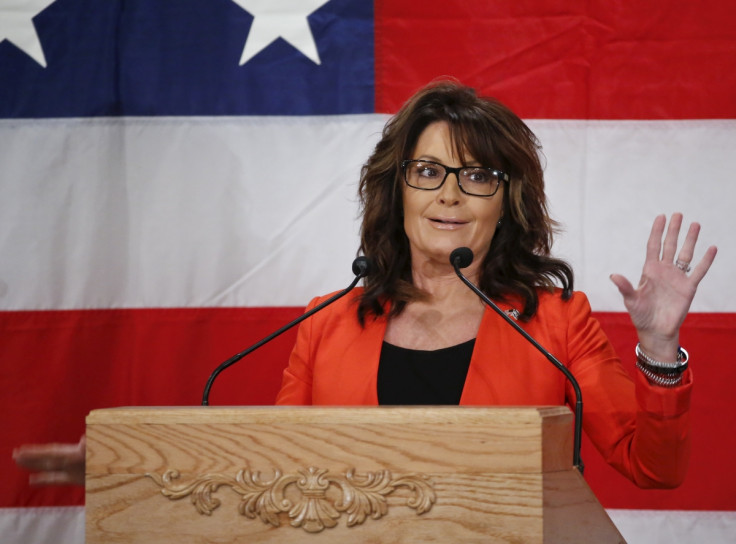 Former Alaska governor Sarah Palin is reportedly being considered for the role of secretary of veterans' affairs.
Palin has been tipped to be a member of Trump's cabinet since he won the election, and was at one point during the campaign rumoured to be under consideration for the VP spot before Mike Pence was picked for the role.
An aide to Palin told ABC News the former governor had spoken with Trump's transition team and told them: "I feel as though the megaphone I have been provided can be used in a productive and positive way to help those desperately in need."
Palin was thrust back into the spotlight during Trump's campaign, and has previously openly said she would like to be a part of his cabinet.
She backed Trump reasonably early on during primary season, and for his part, Trump has also suggested he would like to make room for Palin if possible.
However, although Palin has spoken with Trump's transition team, she has reportedly not yet met with Trump about the position, whereas several others who are under consideration for the role have reportedly had meetings with the president-elect.
Palin's son-in-law Dakota Meyer, who has received the medal of honour, shared footage of Palin's support for veterans on his Facebook page, highlighting her commitment to the cause.
The choice of Palin for the role of VA secretary would surprise some, but many of the Republican's picks for cabinet and White House positions have raised eyebrows, not least those of Steve Bannon as chief strategist and Betsy DeVos as education secretary.