Sarah Palin odds to be Donald Trump VP at 40/1 while John Kasich is bookies' favourite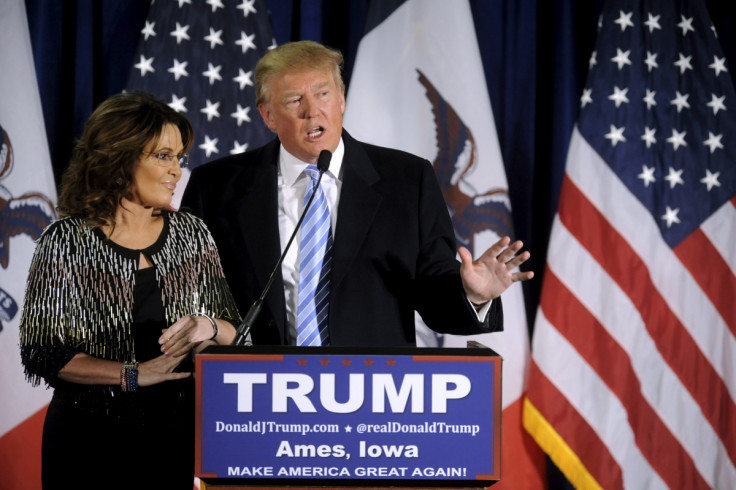 John Kasich is the most likely candidate to become former rival Donald Trump's running mate, according to odds giving him a 3/1 chance of getting the VP nod.
After the Republicans acknowledged Trump as their presumptive presidential nominee following a successful showing at the Indiana primary, speculation was rife about who his running mate would be – with odds-on favourite Kasich closely followed by Chris Christie as a likely candidate.
Nikki Hayley, who is bookies' third favourite candidate for the VP selection and has been put forward as the sensible choice for Trump, has ruled herself out of the race – issuing a statement amid speculation about the VP position that her "plate is full" and she will not have time to take on the role.
Sarah Palin, whose name was also thrown around for the VP nomination following her endorsement of Trump has 40/1 odds on getting the position, according to Paddy Power, the same odds as Condoleezza Rice, Scott Walker and Lindsey Graham.
Having not yet been made the official candidate for the Republican presidential race, the odds on Trump himself getting the VP nomination to another candidate are at 100/1, sharing odds with old rival Rand Paul.
Other notable odds are on Carly Fiorina, who previously shared a ticket with Ted Cruz and has exchanged verbal blows with Trump on previous occasions, at 25/1, and former New York mayor Rudy Giuliani, who has also been rumoured to be tipped for a position a secretary of Homeland Security, at 33/1.
In the past few days, with Kasich leaving the race, odds have favoured him over Christie – with Kasich moving from 9/2 to 3/1 and Christie's odds lengthening from 3/1 to 4/1.
© Copyright IBTimes 2023. All rights reserved.