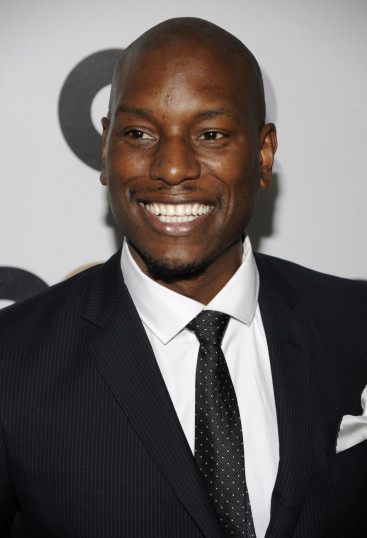 Fast and Furious 7 star Tyrese Gibson has admitted that his new studio album, Black Rose, was written for his former girlfriend who he is desperately trying to win back.
During a recent appearance on Power 105's The Breakfast Club, the Fast and Furious star revealed that he was still in love with his partner of five years.
"That's where the inspiration for the song 'Shame' came from. It's a song about being honest, transparent and vulnerable," he told hosts DJ Envy, Angela Yee and Charlamagne Tha God.
"My girl been gone for like 10 months. I don't like coming home and my girl ain't there. I don't like it. I been doing interviews to figure out what I can say and do to get my girl back. I'm ashamed."
It looks like Gibson may have taken a leaf out of fellow R&B crooner Robin Thicke' book.
In July 2014, the Blurred Lines hitmaker embarked on a public mission to win back his estranged wife Paula Patton following their split in February 2014. After she snubbed his attempts at a reconciliation, he made the ultimate romantic gesture by recording an entire album pleading for her forgiveness.
After his emotional campaign backfired and Paula became one of the biggest musical flops of 2014, he admitted he was embarrassed.
"It hit me that I'd lost my perspective. What I thought was romantic was just embarrassing. And he [a friend] said: 'You should just go away for a while,'" the singer told The New York Daily News.
"So I shut everything down. I took some time off to be with my son, and to be with my family and close friends. And the more time I took off, the more everything became clear."
While Gibson struggles with his own relationship woes, his music career continues to go from strength to strength. Black Rose, which is the follow-up to 2013's Three Kings – a collaboration with Tank and Ginuwine – is poised to top is the Billboard 200 chart.
"For it to be No. 2 on Billboard right now, it's just confirmation that when you do things from your heart, it affects hearts."