Domino's Pizza shares up on FTSE 250 as H1 profit rises 28%, government health drive could dim prospects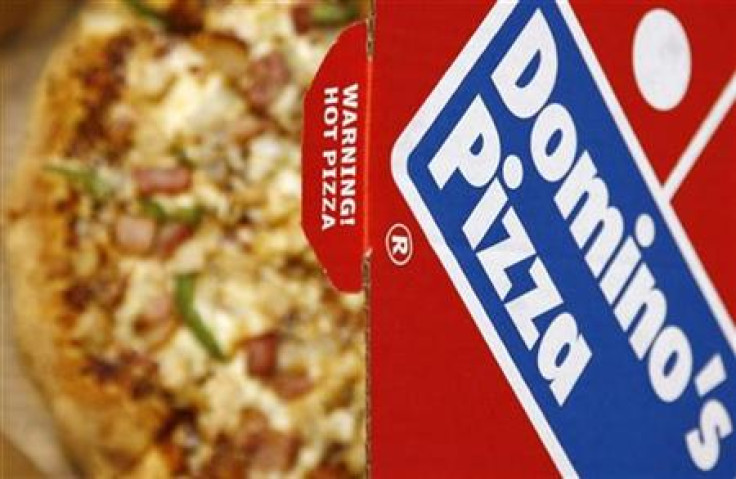 Shares in Domino's Pizza were up on the FTSE 250 in morning trading after the company reported a rise in pre-tax profit of 28.6 per cent in the half year ended 27 June.
The group said that system sales increased by 20.8 per cent to £237.1 million in the period, while pre-tax profit climbed to £17.5 million. Profit before tax and after exceptional items was £17.0 million, up nearly 30 per cent from the previous year.
Like for like sales at Domino's 553 mature stores rose 13.7 per cent. In the half year 19 new stores were opened and none were closed, taking the total number of Domino's stores to 627. A further 55 stores are expected to be opened this year.
Online sales reached £56.9 million, up from £35.2 million in the previous year. In total online sales accounted for 32.7 per cent of UK delivered sales, up from 26.2 per cent in the same period in the previous year.
Domino's said that it would be increasing its total dividend by 28.6 pence per share.
Chris Moore, Chief Executive Officer of Domino's Pizza UK & Ireland, said, "It is easy to try and attribute our success to one thing - be it the weather, or Britain's Got Talent, or the World Cup - but the underlying trend shows a more compelling picture. We have now been in business for 25 years and those years of experience give us the foundation from which we can seize every opportunity. It is great pizza, delivered as quickly as possible, by dedicated franchisees and store teams, which result in solid and steady sales growth, supported by innovative marketing on both a national and local level.
"We look forward to the future with confidence. While we may be 25, we know that there is still so much more to learn to maximise the opportunities and unlock the potential of what is still a relatively under-developed market."
Keith Bowman, equity analyst at Hargreaves Lansdown Stockbrokers, commented, "Although aided by the weather and the football World Cup, Domino's continues to do all the right things. The group's value products appeal to cost conscious consumers, whilst the convenience which its online ordering service provides is virtually unrivalled. Furthermore, management continues to invest in improving group efficiency, as highlighted by its new facility in Milton Keynes, whilst the franchised based business model supports capital efficient expansion.
"On the downside, management has again highlighted tough comparatives going forward, while government initiatives to encourage healthy eating habits could eventually bring the company into the line of fire. Nonetheless, for now, Domino's remains on a growth trajectory, with market consensus opinion currently denoting a strong buy."
By 09:25 shares in Domino's Pizza were up 0.40 per cent to 404.60 pence per share on the FTSE 250.
© Copyright IBTimes 2023. All rights reserved.