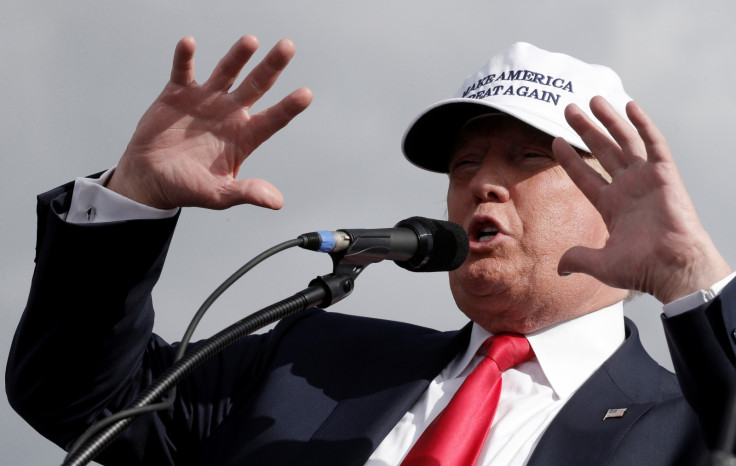 GOP presidential nominee Donald Trump is set to speak at the Republican Hindu Coalition (RHC)'s 'Humanity United Against Terror' event on 15 October.
The concert, which is being held at the New Jersey Convention and Expo Centre from 4-11pm, will also feature music and dancing, as well as the Republican candidate's address.
It is billed as the "first of its kind in the history of united states where more than 25,000 Hindu Americans, Indian Americans, Bollywood, Tollywood, Hollywood, leaders of the Republican party including its nominee for president of the United States will come together to raise funds for victims of terror throughout the world, with particular emphasis on Kashmiri Pundits and Hindu refuges from Bangladesh".
Along with Trump, guests of honour include Bollywood actress Malaika Arora Khan, Indian dance choreographer Prabhu Deva and Telugu actor Akhil Akkineni - and there is set to be a meet and greet with the stars of the day for guests who have purchased special tickets.
Trump has not traditionally polled well with voters from minority ethnic groups in the US, and his speech is likely to attempt to address any concerns those voters may have with less than a month to go until polling day.
Tickets to the event are free for members of the RHC and under 10s, with earlybird tickets previously available online for $9.99, general admission from $29.99 and several VIP packages.
There are still available seats, while footage from the event is likely to be shown on You Tube and social media channels following the concert.