Donald Trump has become one of the most vilified public figures of any US presidential election race. While Hollywood actors have spoken out against the Republican, arguably no industry has been more vocal against Trump than the music world. Pop stars have joined forces in their droves to speak out against the candidate, who hopes to beat Hillary Clinton to the White House on 8 November.
Some artists including Death Cab For Cutie have even banded together to create the 30 Days, 30 Songs project, which features the release of a new anti-Trump song each day. Their sole aim: "To prevent the apocalypse that would be Donald Trump as president."
As Election Day approaches, IBTimes UK looks at how the music world have desperately united to campaign against one of the most controversial presidential candidates in US history.
Adele, The Rolling Stones and others ban Trump from using their music
Although not eligible to vote in the US elections due to her British citizenship, Adele was far from happy when Trump, 70, used her music on his campaign trail earlier in 2016. Some of his popular choices included Rolling In The Deep and Skyfall but he did so without permission. A spokesperson for the singer said at the time: "Adele has not given permission for her music to be used for any political campaigning."
Aerosmith rocker Steven Tyler served Trump with a similar warning in February. Well, it was actually an official cease and desist letter after learning the politician was a fan of their 1973 ballad Dream On. Stating their case, the band said: "[Trump does] not have our client's permission to use Dream On [as it] gives the false impression that he is connected with or endorses Mr Trump's presidential bid."
In May, British rockers The Rolling Stones demanded that Trump cease from using their music at his rallies. However in true Trump style, the nominee defied their request and cheekily played You Can't Always Get What You Want at the Republican National Convention. Legendary rock group Queen also banned Trump from playing their iconic song We Are The Champions.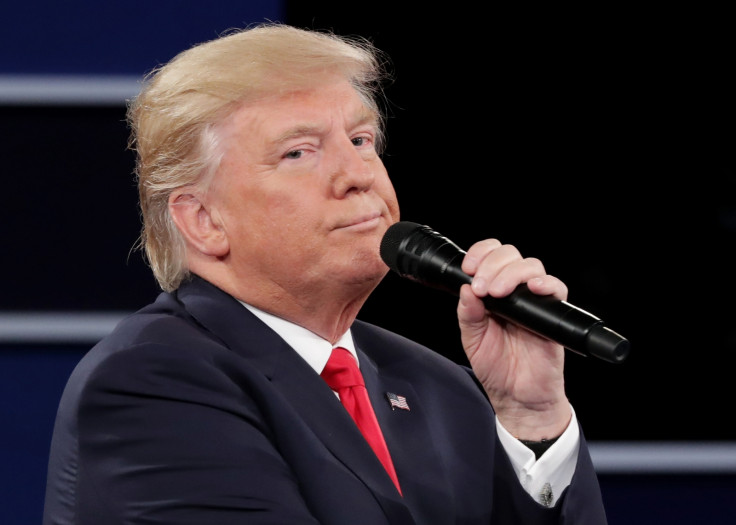 Roger Waters
The Pink Floyd drummer did not hold back in his onslaught of criticism. During his epic two-hour-long set at Desert Trip music festival, Waters branded Trump an "ignorant, lying, racist, sexist pig".
Bruce Springsteen
"The republic is under siege by a moron, basically. Without overstating it, it's a tragedy for our democracy. The ideas he's moving to the mainstream are all very dangerous ideas – white nationalism and the alt-right movement" – Rolling Stone magazine
John Legend
"I think it's foolish to think that there's no difference between the two candidates. There's nothing about [Trump's] character that you would want to emulate or have your child emulate. How we gonna elect that person president of the United States of America?" – Power 105.1's The Breakfast Club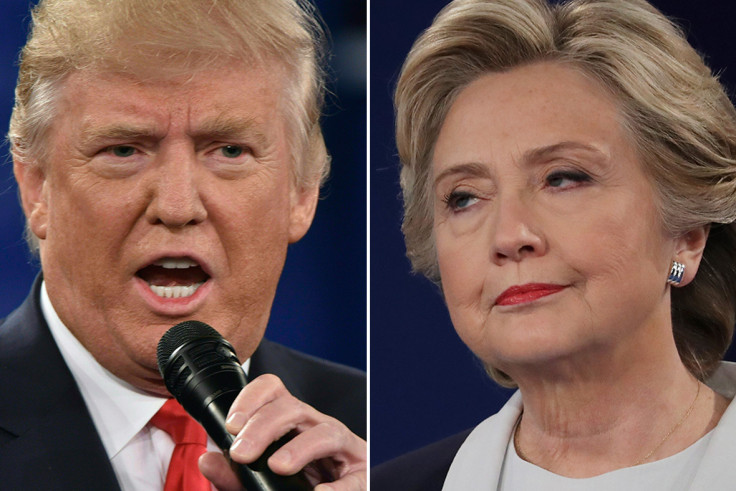 Cher
"He wants the adulation, he doesn't give a s**t about the work. Do you remember Fun With Dick And Jane? It's like racist fun with Dick and Jane. He doesn't mean we want to make America great again. He means we want to make America straight and white" – speaking at democratic rally in support of Hillary Clinton
Green Day's Billie Joe Armstrong
"The worst problem I see about Trump is who his followers are. I actually feel bad for them, because they're poor, working-class people who can't get a leg up. They're p****d off and he's preyed on their anger. He just said, 'You have no options and I'm the only one, and I'm going to take care of it myself'. I mean, that's f*****g Hitler, man!" – Kerrang
Demi Lovato
"Our country would be the laughing stock of the WORLD if Trump won" – Twitter
Ricky Martin
"The fact that an individual like Donald Trump, a candidate for the presidency of the United States for the Republican party, has the audacity to continue to gratuitously harass the Latin community makes my blood boil" – op-ed for Univision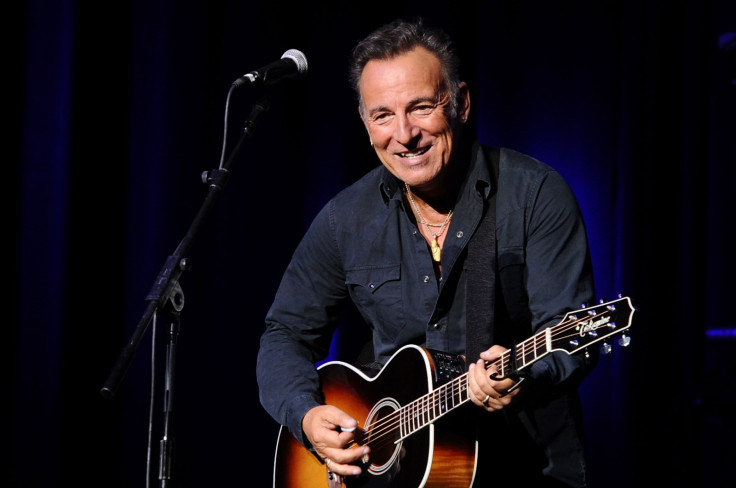 U2's Bono
"America is like the best idea the world ever came up with, but Donald Trump is potentially the worst idea that ever happened to America. He could destroy it. I think he's hijacked the party, and I think he's trying to hijack the idea of America and I think it's bigger than all of us. This is really dangerous" – CBS' Charlie Rose
Miley Cyrus
"We will not allow you to destroy everything we have overcome as women!... it's absolute insanity that this has gone on this long and far! Wake me up from this nightmare someone PLEASE" – Instagram
Marc Anthony
"F**k Donald Trump" – Madison Square Garden concert