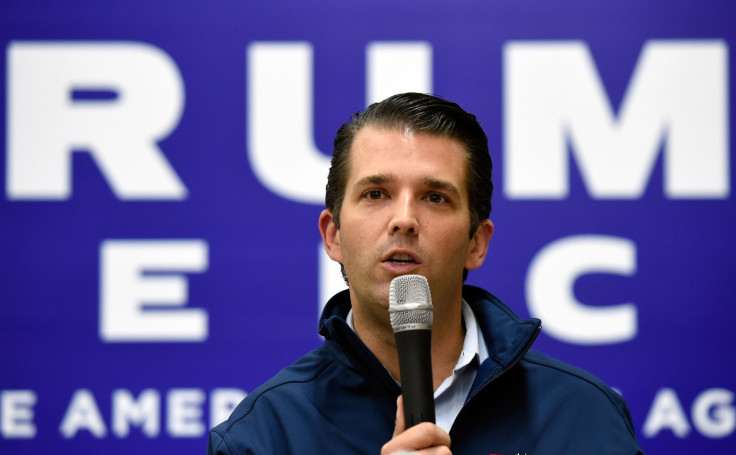 Donald Trump Jr, the eldest son of President-elect Donald Trump, reportedly met in private with diplomats, politicians and businessmen in Paris before the election, to discuss the civil war in Syria and how to cooperate with Russia.
Some 30 people were said to have attended the event at Ritz Paris, hosted by Centre of Political and Foreign Affairs founder Fabien Baussart and his Syrian-born wife, Randa Kassis, on 11 October.
Kassis leads a Syrian group that wants a political transition in Syria in cooperation with President Bashar al-Assad and is endorsed by the Kremlin.
The couple has reportedly worked closely with Russia to try to end the ongoing civil war, according to the Wall Street Journal (WSJ),
The WSJ noted that Trump's meeting with pro-Russia individuals raises several questions about the president-elect's family's involvement with foreign policy and his willingness to cooperate with Moscow.
In an interview from Moscow, Kassis told the WSJ that she expressed the importance of cooperating with Russia in the Middle East to the younger Trump.
"We have to be realistic. Who's on the ground in Syria? Not the US, not France," Kassis said. "Without Russia, we can't have any solution in Syria."
Kassis said she stressed the importance of promoting a secular government in Damascus, said the WSJ. She added that she has discussed her meeting with Trump Jr with senior Russian officials.
"Syria's opposition got hope that political process will move forward and Russia that the United States will reach accord on the issue of the Syrian crisis, because of Trump's victory," Kassis later wrote in a Facebook post.
"Such hope and belief is the result of my personal meeting with Donald Trump junior in Paris in October... I succeeded to pass Trump, through talks with his son, the idea of how we can cooperate together to reach the agreement between Russia and he United States on Syria."
Trump Jr's attendance was confirmed by Kellyanne Conway, Trump's former campaign manager, to the WSJ.
"Don was addressing a round table in Paris, and she was present for that talk and at a group dinner for 30 people," Conway said. "This event featured a number of opinion leaders from all over the world who were interested in the US elections."
The president-elect has repeatedly expressed a desire to work closely with Moscow and has praised Russian President Vladimir Putin as a strong leader.
According to WSJ, Trump spokeswoman Hope Hicks has denied claims by a Russian official that the campaign and the Russian government have been in contact.