Will Ben Carson backtrack on his previous decision and take a role in Donald Trump's cabinet?
Carson is reportedly considering a position and will make an announcement soon.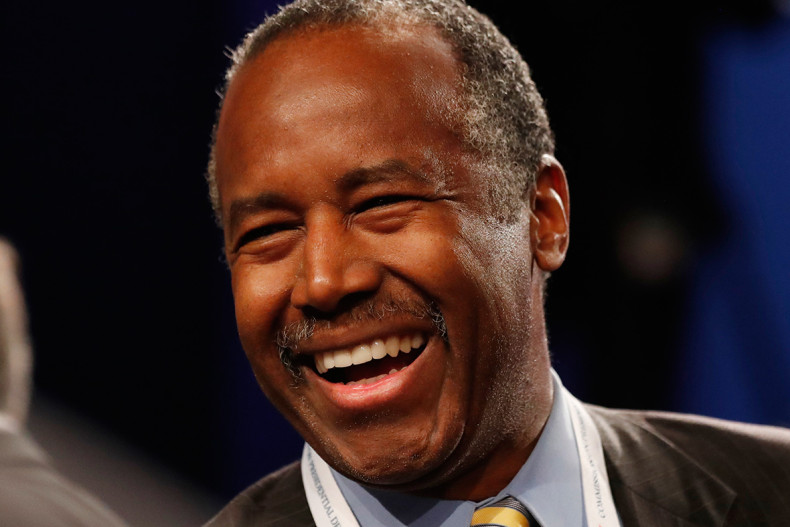 Ben Carson is reportedly considering taking up Donald Trump's cabinet position as housing and urban development secretary. The former presidential hopeful and retired surgeon hinted he was to take a role in the cabinet, stating that an official announcement would be made soon.
Carson had previously suggested he would not take a role in Trump's team, stating he would decline a potential role because he did not have enough experience to serve in the cabinet. However, at the time, Trump was not believed to have made him any specific offer.
"After serious discussions with the Trump transition team, I feel that I can make a significant contribution particularly to making our inner cities great for everyone," Mr. Carson said on Facebook on Wednesday (23 November).
"We have much work to do in strengthening every aspect of our nation and ensuring that both our physical infrastructure and our spiritual infrastructure is solid. An announcement is forthcoming about my role in helping to make America great again."
Armstrong Williams, a business manager and close friend to Carson, told The Hill just one week ago that Carson would not join the Trump Administration, but instead would serve as an unofficial adviser. Williams also noted that no specific order had been made by Trump.
"Dr Carson was never offered a specific position, but everything was open to him," Williams said at the time. "Dr Carson feels he has no government experience, he's never run a federal agency. The last think he would want to do was take a position that could cripple the presidency."
However, Carson did suggest he would reconsider his position if Trump "absolutely needed" him – something he appears to be doing currently.
Williams added today (23 November) that Carson would not be making an announcement yet, as previously reported by The Wall Street Journal, but said he would be making a decision over Thanksgiving week.
He told The Hill: "Dr. Carson is still considering it. The president-elect asked him to consider, and he is still considering and said he would take through Thanksgiving to decide."