Donald Trump mislays $7bn? Republican presidential frontrunner's wealth questioned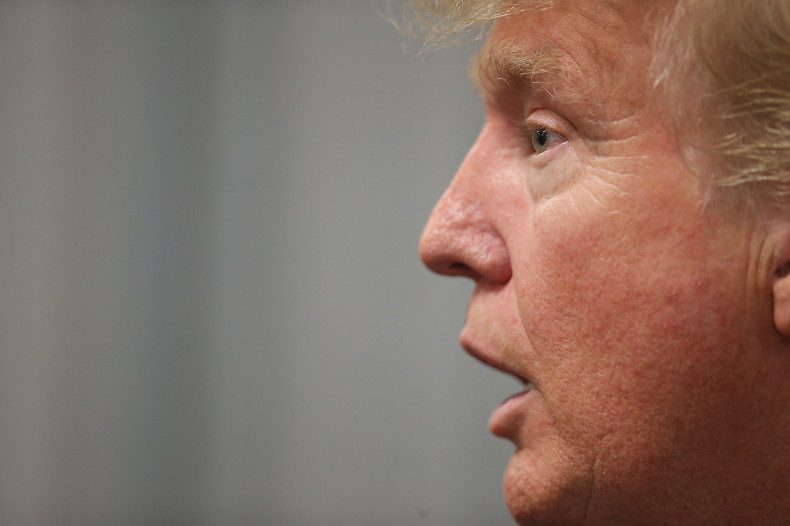 Donald Trump is rich. A towering real estate empire, private jets and some of the world's best golf courses are testaments to a fortune the Republican Party presidential nominee claimed stood at $10bn (£6.41bn, €9bn). But a study on Trump's wealth by BloombergBusiness claims the mogul might have some holes in those deep bespoke pockets of his.
It claims documents submitted by "The Donald" as part of his Republican presidential nominee bid reveals he in fact has a fortune of $2.9bn, some $7.1bn less than Trump has previously claimed.
The 92-page personal financial disclosure points to property holdings across the United States, including in New York, San Francisco and Florida. In the disclosure, Trump indicated his property exceeded $50m, the highest category on the form. He signed off the form stating he has $634m under "cash, pageants [Miss Universe, Miss USA and Miss Teen USA are Trump ventures] and other".
The largest chunk of his wealth is derived from "licensing deals and branded developments", the disclosure said, and in total he reported his wealth was worth $8.7bn and also included a $3.3bn value for his name.
Trump's campaign said the report would not fully detail the Republican nominee because it was "was not designed for a man of Mr Trump's massive wealth", Business Insider reported, but pointed out that property valued at "$1.5bn" would come under the "$50,000,000 +" bracket.
Trump is vying to become the presidential nominee for the Republican Party and, in all likelihood, take on Hilary Clinton for the White House. He sparked controversy earlier in July when he claimed Arizona senator and US Navy veteran John McCain was "not a hero". Despite the remarks, Trump has surged to the top of polls over Florida governor Jeb Bush.