US election 2016: Republican candidate Donald Trump takes the lead in new CNN/ORC poll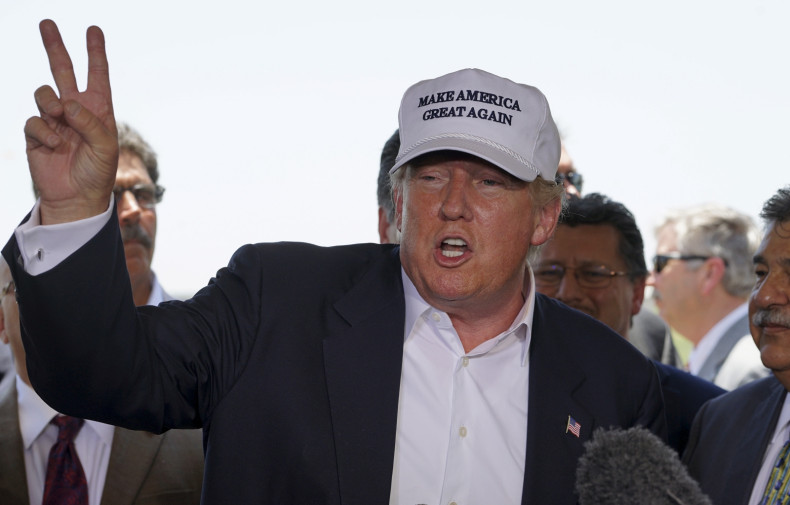 Republican presidential candidate Donald Trump may not have the support of his fellow GOP candidates, but the latest CNN/ORC poll reveals he does have the support of Republican voters.
The poll, which was released on 26 July, found Trump surpassed former Florida governor Jeb Bush by a mere three percentage points. Trump scored 18% support among Republican voters against Bush's 15% support. Wisconsin Governor Scott Walker came in third place, with 10% support among GOP voters and Republican-leaning independents.
Trump has risen 6 points since the last CNN/ORC poll in late June, unlike Bush and Walker, who have remained relatively unchanged. CNN reported that none of the other Republican candidates earned double-digit support.
Despite his rise in national polls, the CNN/ORC poll revealed that 51% of Republican voters believe it is too soon to determine which candidate they will ultimately vote for. Among those voters, Bush jumps to first with 14%, Trump to second with 13% and Walker stays at third with 9%.
CNN revealed that among voters that have narrowed down their choices to one or two candidates, Trump grabs first with 24% support, Bush goes to second with 16% and Walker remains in third with 12%.
It should be noted that Trump trails behind Democratic contenders Hillary Clinton and Bernie Sanders when tested against them in hypothetical general election matchup. Trump's unfavorability rates high as well, at 59% among all registered voters and 42% among Republican voters.
In spite of positive poll numbers, Trump has been on the receiving end of much criticism after calling out Republican Senator John McCain for his time as a POW in Vietnam.
Following his comments, the former reality TV star's campaign formed a "Veterans for Trump coalition," which said several veterans would be supporting and campaigning for the real estate mogul. However, the Guardian recently revealed that at least three of the veterans named as members of the coalition said they had not heard of the organisation and were not members.