Republican presidential candidate Donald Trump has chastised the White House for giving state dinners to the heads of China, saying that Chinese diplomats should be taken to McDonalds.
Speaking at a campaign rally in South Carolina, the billionaire businessman claimed that when it came to foreign policy he could "win against China," but that the current US government "don't have a clue".
"I beat the people from China, I win against China. You can win against China if you're smart, but our people don't have a clue. We give state dinners to the heads of China. I say why are you doing state dinners for them? They're ripping us left and right. Take them to McDonald's and take them back to the negotiating table....seriously, it's true," he said.
The controversial comments by the real estate mogul and reality TV star came as he argued that China's currency manipulation was effectively taxing American trade deals.
"Believe me, [the Chinese] tax you [via currency manipulation]. We don't tax, because we have people that are stupid. The problem with free trade is you need smart people on our side. I could take some of the people up here [gesturing to audience], I could put them in. They'd do a great job," he said.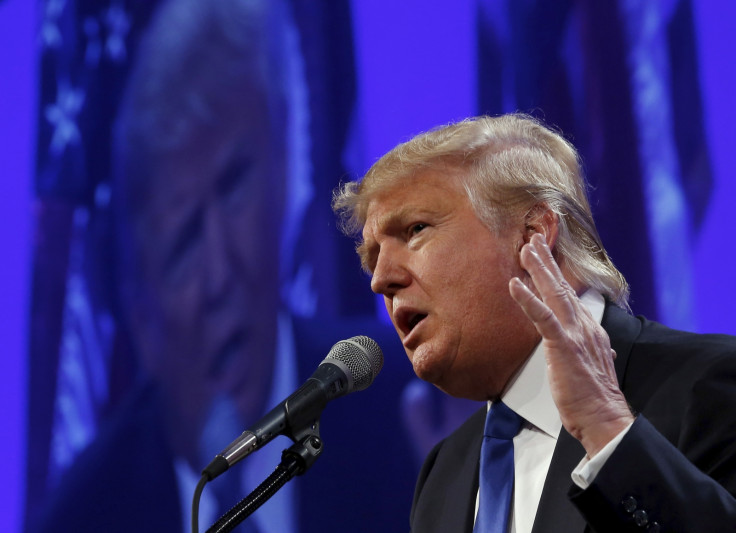 At the campaign rally Trump also took aim at illegal immigration, the media and the other presidential candidates, calling rival candidate Senator Lindsey Graham a "stiff" with low poll numbers before reading out Graham's personal mobile phone number to the audience. The incident is part of an on-going feud between the two rivals in which Graham called Trump a "jackass".
Trump has come under fire recently for his remarks about immigrants and Senator John McCain. The 69-year-old businessman drew strong criticism after saying he did not think McCain, a Navy fighter pilot who was held prisoner for more than five years during the Vietnam War, was a hero because he was captured.
Democrat and Republican politicians both rushed to defend McCain, as well as war veterans, but at the campaign rally Trump defended his remarks and refused to apologise.
Trump's inflammatory rhetoric has drawn strong approval ratings, with a recent Reuters/Ipsos poll having him leading the pack of possible 2016 Republican Presidential candidates on 25.7%, ahead of Jeb Bush on 24.3%.