Donald Trump, the Republican presumptive presidential nominee, has brought on board Jason Miller as his new senior communications adviser. Miller, a veteran political strategist, is a former adviser to Texas Senator Ted Cruz.
The Trump camp also hired former Republican National Committee communications aide Michael Abboud as communications co-ordinator to bolster the campaign's media operations as rival Hillary Clinton took a double-digit lead over Trump in last week's polls.
The appointment of Miller, who was senior communications adviser in Cruz's 2016 presidential campaign, follows the removal of Corey Lewandowski as Trump's campaign manager. Trump said the hiring is aimed at building "a superior political team" to defeat Clinton.
Meanwhile, Abboud, in his role as communications co-ordinator, will be involved in the campaign's rapid response and messaging duties. Alan Cobb, who has been Trump's senior adviser, will now take on the role of the director of coalitions, under which he will reportedly help organise and manage groups backing Trump.
"As we continue to work to defeat Hillary Clinton this November, I am constantly building a superior political team. After winning the most votes in the history of a Republican primary contest, we are taking our messages to the people so that we can Make American Great Again," the Washington Post quoted Trump as saying in a statement.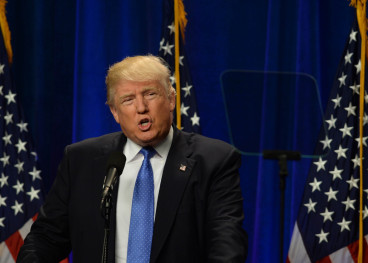 Meanwhile, with Trump's popularity dwindling over the past week, he reportedly seems to be backtracking from his earlier strong comments on banning Muslims from the US. The Wall Street Journal quoted Trump's policy director, Stephen Miller, as saying that the billionaire believes that imposing a temporary immigration ban for regions that are terrorist strongholds could prevent radicalisation in the US.
"The best way to prevent continued radicalisation from developing inside America is to suspend temporarily immigration from regions that have been a major source for terrorists and their supporters coming to the US," Miller is quoted as saying.