Presumptive Democratic nominee Hillary Clinton touted herself as the "steady, experienced" leader the White House needs in the aftermath of the 23 June EU referendum in which the UK voted to leave the European Union. Clinton noted that the chaos in the stock markets following the Brexit vote revealed the need for pragmatic nonpartisan problem solving.
"We are resilient, and we will bounce back from this and all the other shocks that are in the system," Clinton said during the US Conference of Mayors in Indianapolis. "It is a reminder that what happens around the world has consequences that can hit home quickly and affect our lives and livelihoods."
According to The Hill, the former secretary of state said the US should prioritise protecting Americans and businesses from the negative effects of "this kind of tumult and uncertainty." Clinton said, "That is why steady, experienced leadership is important at times like these."
"Working with our allies has been a cornerstone of American foreign policy under Democrats and Republicans alike because it makes America safer and more prosperous and it should continue to guide us now," she said.
Clinton also slammed presumptive Republican nominee Donald Trump without actually mentioning his name. According to the Los Angeles Times, Clinton said the situation requires leaders "who understand that bombastic comments in turbulent times can actually cause more turbulence," and who will "put the interest of American people ahead of their personal business interests."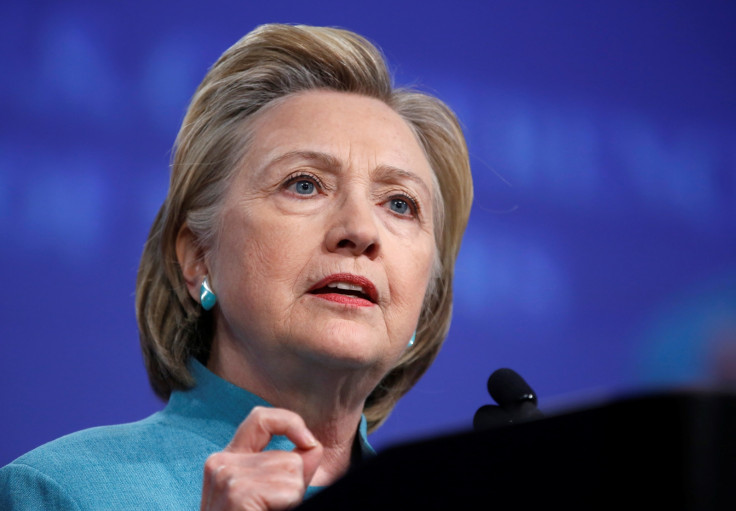 On 24 June, Trump cheered the EU referendum results, saying British voters "took their country back" when they decided to leave the European Union. Trump also said that if the pound sterling continued to drop, more people would visit his golf course in Scotland, the Turnberry.
The Hill reported that Clinton's campaign will release a new advert taking a swipe at Trump's comments. "Every president is tested by world events but Donald Trump thinks about how he can profit from them," the advert's narrator says.
Clinton's remarks come on the heels of a fresh poll by Reuters/Ipsos, which revealed her leading Trump by 13.3 points in a general election matchup, 46.6% to 33.3%. An additional 20.1% of respondents reportedly said they supported neither candidate.