Hillary Clinton, the presumptive Democratic presidential candidate has managed to regain her double-digit lead over her Republican rival Donald Trump. The billionaire-turned politician has been closing the gap over the past few weeks, but this week's poll shows Clinton about 13 percentage points ahead.
The latest Reuters/Ipsos poll released on Friday, 24 June, showed that 46.6% of likely American voters said they will back Clinton in the US presidential election, while 33.3% were in Trump's support.
Trump's popularity and support witnessed a slight surge over the past few weeks, especially after the Orlando nightclub shooting incident. Trump's pledges to ban Muslims and him anti-Muslim plans for the US seemed to have garnered his much support, but all that support proved temporary as Clinton has managed to win back support from a majority of Americans.
The poll, conducted between 20 June and 24 June, also showed that about 20.1% of the 1,201 respondents supported neither candidates.
Trump is not only struggling to keep up with the popularity levels of his rival Clinton, who enjoys the backing of President Barack Obama and her fellow Democrat Bernie Sanders, but is also facing financial challenges for his campaign.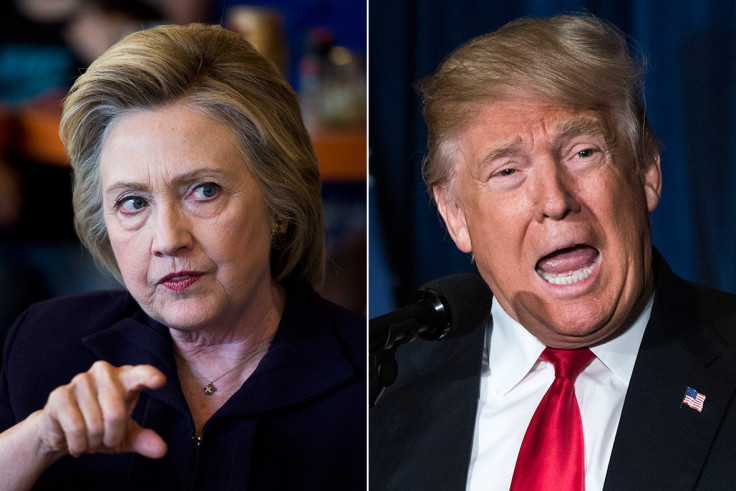 His dwindled support follows revelations about campaign finances for both Trump and Clinton, where Clinton is also ahead of her rival. The disclosures released earlier this week showed that the Trump campaign only had $1.3m (£950,000) in its accounts in June, compared to Clinton's war chest of $42m.
However, the billionaire has vowed to use his "unlimited" personal wealth if need be and has also accelerated efforts towards fundraising and online donations.