President Donald Trump is two weeks away from marking his first 100 days in office, but his campaign is already gearing up for a re-election bid in 2020. Records filed with the Federal Election Commission show Trump's re-election campaign has raised $13.2m (£10.5m) in the first three months of 2017.
Records reveal that 80% of the funds raised by three committees—Donald J Trump for President, Trump Victory and Trump Make America Great Again Committee—were made by small donors.
According to the Washington Post, small donors giving less than $200 were urged in emails to support Trump's agenda and stymie "the fake news and Democrats in Congress".
While taking significant amounts in cash, the Trump re-election campaign is also paying a large staff of about 20 employees, Politico reported. The three committees spent more than $4.7m on T-shirts, hats, mugs and stickers, as well as at least $2.7m on data, telemarketing and other fundraising activities, records showed.
The web design and digital media firm run by the Trump's campaign's digital director Brad Parscale received the biggest payout in 2017. Parscale's firm, which is based in San Antonio, Texas, was paid $1.6m by the campaign, while he personally received another $15,000.
Politico reported that Parscale launched a non-profit group that aims to raise money from major donors to support the president's agenda. If his non-profit begins airing re-election adverts, it will be banned by federal election rules from coordinating with the official campaign, which would force Parscale to choose between the campaign or the non-profit.
Vice-president Mike Pence's 27-year-old nephew John Pence, who works as the campaign's deputy executive director, was paid $40,000 in the first quarter. Michael Glassner, one of the longest-serving officials in the 2016 campaign, was paid $77,000 in the first quarter to oversee the re-election campaign.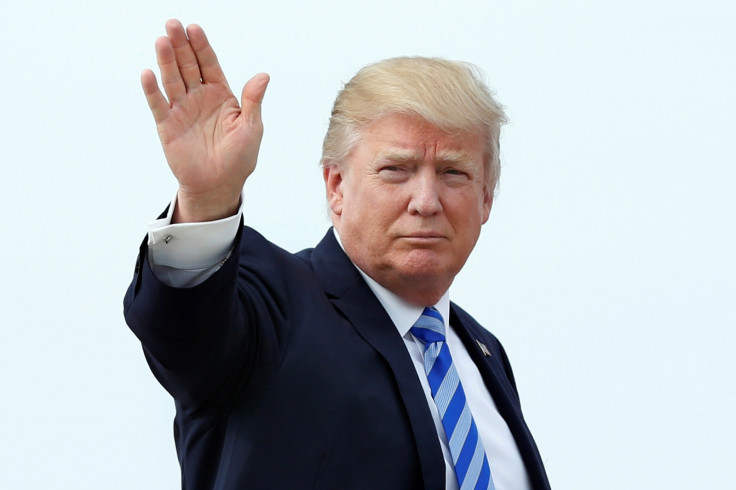 Trump's companies received a total of $458,000 in the first three months of the year, including $274,000 in rent at Trump Tower and $61,000 at Trump golf clubs.
FEC filings also revealed that several Trump associates or their firms also received payments from the re-election campaign.
Bannon Strategic Advisers, which is operated by White House chief strategist Steve Bannon, was paid $28,000 on 25 January for "administrative assistant/secretarial ser[vices]".
Scavino and Associates, which is linked to White House social media director Dan Scavino, received $14,500 on 13 February for strategy consulting.
New contributors
Jamestown Associates, an advertising firm with past connections to former Trump campaign strategist Jason Miller, received $24,000 for video production services in March. According to Politico, fellow former campaign consultant, AJ Delgado, was paid $3,145 for communications consulting in February.
The Republican National Committee also raised significant among of donations. The RNC said it raised $41.3m in the first quarter but has yet to file its final FEC report of the quarter.
Officials said that more than 250,000 new contributors donated to Trump's campaign committee or the RNC in 2017.