Russia's LGBT network has opened a safe haven in Moscow for members of the gay community in Chechnya fleeing persecution and is liaising with foreign embassies over whether they can be better safeguarded in the West.
The LGBT organisation says it is helping around 25 people. Another 30 are about to leave the southern Russian republic where they are at risk of torture and violence.
The independent newspaper Novaya Gazeta detailed how "concentration camps" were set up where gay men were beaten and tortured. It said at least three have been killed.
The Russian LGBT network has organised a hotline and is negotiating with embassies of other countries to find destinations where members of the gay community can be safeguarded.
Board member of the Russian LGBT network, Igor Kochetkov, told the Meduza news outlet that his group's task involved gaining the trust of those facing violence in Chechnya who were often at risk from their own families.
"The main problem for us now is that people there are very intimidated. You have to understand that the LGBT community in Chechnya and generally in the North Caucasus is completely closed off. They are intimidated and they don't trust anyone."
He said that Russia's federal court could intervene but had not. His group was looking at the possibility of taking the cases to the European Court of Human Rights.
"What is happening in Chechnya falls under the article of crimes against humanity and the Rome Statute of the International Criminal Court," Kochetkov said.
Chechen minister for national policy, Dzhambulat Umarov, called for the newspaper to apologise for the claims while an assembly of political leaders, Muslim clergy and clan leaders called for "retribution" against the "hate mongers".
This has led to one of Russia's most famous musicians calling on Umarov to leave "in peace" journalists at Novaya Gazeta whose editor says he fears for their lives. In the last decade, two of the paper's journalists who specialised in Chechnya, Anna Politkovskaya and Natalya Estermirova, have been murdered.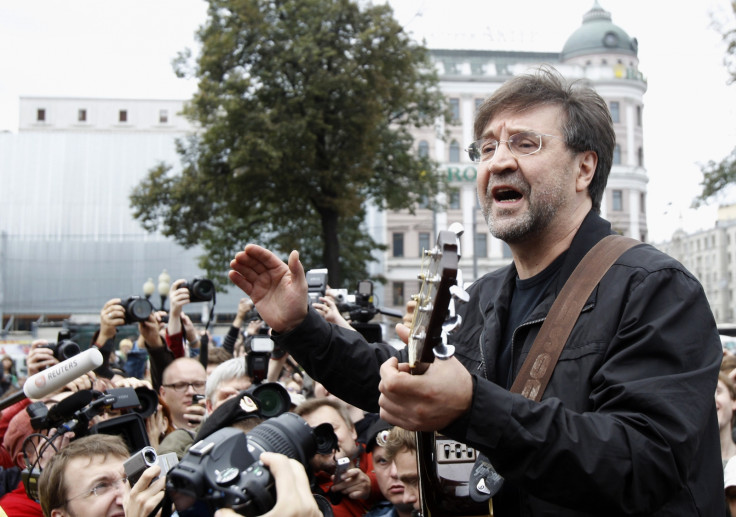 Yury Shevchuk, who is the lead singer of the rock band DDT, wrote in the newspaper an open letter to Umarov which said: "The journalists of Novaya Gazeta are fighting for the constitutional rights of our citizens, whoever they may be and in whichever region their rights might be violated.
"If you or me happen to face injustice, they will protect us and other citizens in our country," he wrote. "I understand you, but I respect strength, not violence" We cannot drag lawlessness into the 21st century."