A new non-partisan website called Track Trump has been launched to monitor President Donald Trump progress on promises made during his campaign for his first 100 days in office.
Developed by Y Combinator president Sam Altman and co-founders Alec Baum, Gregory Koberger and Peter Federman, the site aims to compare Trump's policy changes against his commitments outlined in his "Contract with the American Voter" that was released in October, 2016.
Some of the promises featured in the president's 100 day action plan include fully funding the construction of a wall on the United States-Mexico border, a 35% tax cut for middle-class families with two children, repealing and replacing Obamacare and enacting the Clean up Corruption in Washington Act to "drain the swamp and reduce the corrupting influence of special interests" in American politics.
The online dashboard covers eight policy topics including immigration, healthcare, trade, education and safety among others. It will track progress made on specific promises under each category with "no action," "steps taken" or "policy implemented."
If a specific policy is not implemented or position on an issue is changed in an official capacity, the tracker will turn red.
"We believe it is important that citizens have the ability to understand and follow in real-time policy changes that will impact their lives," the team said on the site. "We hope to build a resource that is useful to all people, regardless of political viewpoint, who are interested in monitoring the accomplishments of the incoming administration in an unfiltered manner."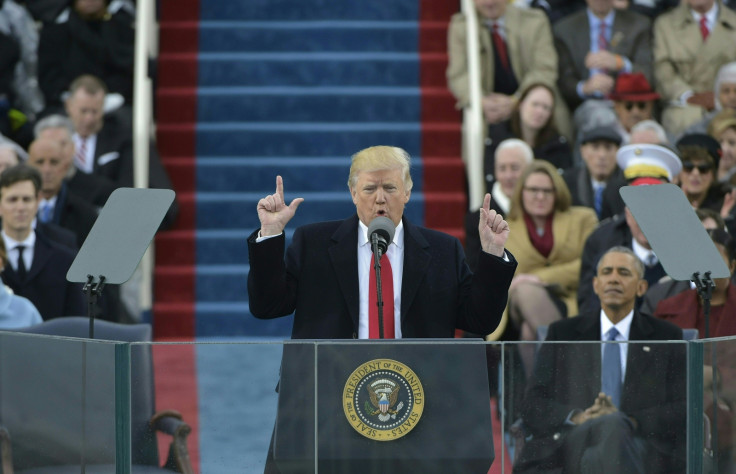 In addition to holding the new administration accountable for promises made during Trump's election campaign, the online dashboard aims to "isolate actual policy changes from rhetoric and political theater." The team said the site will not cover tweets, public statements and "anything else that distracts from actual policy."
"Trump has said he's going to do these things in the next 100 days," Altman told CNNTech. "Let's get a sense for what actually changes.
"The fundamental way you evaluate how well an organization is doing [is] you look at his short-term stated goals and track the metrics."
Alec Baum, who was a campus organizer on Hillary Clinton's 2016 presidential campaign, and Peter Federman, a doctoral student in public administration, will be working full time on the dashboard, CNN reports.
During the race to the White House, Sam Altman, among others in Silicon Valley, were vocal about their apprehension to a Trump presidency. Altman has previously compared Trump to Hitler calling him "an unacceptable threat to America" who is "unfit to be president."
After PayPal co-founder and tech billionaire investor Peter Thiel's reported $1.25m (£1.03m) contribution to Trump's campaign triggered a fierce debate in Silicon Valley over cutting ties with him, Altman said Y Combinator - where Thiel is a part-time partner - would not fire someone for supporting a different party nominee.
"We need to talk to each other more, not less," Altman wrote in a series of tweets. "Most people think roughly half the country is severely misguided. Cutting off opposing viewpoints leads to extremism and will not get us the country we want.
"Diversity of opinion is painful but critical to the health of a democratic society. We can't start purging people for political support.