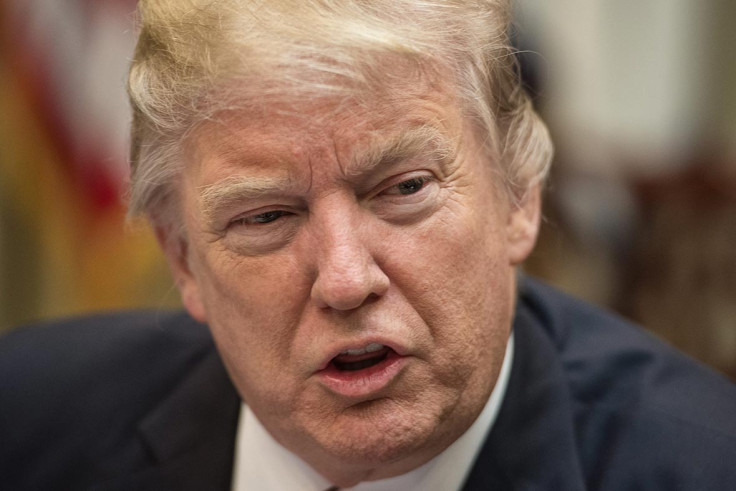 After the US election President Donald Trump's campaign continued to collect $6.5m (£5m) in contributions, bringing a war chest for his 2020 presidential run to a total of $16m.
Filings by the Trump campaign to the Federal Election Commission (FEC) late on Tuesday (31 January) show President Trump raised the money from 29 November 2016 to the end of December. The funds came partly through donations and the sale of Christmas ornaments of Trump's iconic red baseball cap with his "Make America Great Again" slogan.
The total figure is the combined cash held by President Trump's campaign and two committees created by Trump and the Republican Party, including the Donald J. Trump for President, Trump Make America Great Again Committee and Trump Victory.
An analysis of the committees' filings by Politico shows that they're continuing to build databases of donors, volunteers and voters, and continuing to spend on digital marketing and fundraising consulting.
During his presidency Trump will continue to run a campaign out of his Trump Tower headquarters with a small staff, Politico reports. And a Bloomberg analysis of the FEC filings shows that Republican campaign adviser Michael Glassner, Trump adviser Sean Dollman, and Vice President Mike Pence's nephew John Pence are all on the payroll.
Trump registered his 2020 presidential election campaign with the FEC on the day of his inauguration, 20 January. Trump, however, isn't restricted to using the money he raises for his next campaign. He could also give it to the Republican National Committee (RNC), non-profit groups that back his policies, or Republicans running in the 2018 midterm elections.
Early this week the RNC sent out a fundraising email using the president's tumultuous first 10 days in office to elicit donations. "The media, Hollywood elites, and Democrats have been distorting the president's policies and deceiving the American people," it said.
Trump's campaign website is still up and the president is collecting donations ranging from $35 to $2,700 — the limit allowed by law from individual donors during party primaries. No other president has registered their next campaign for the next election on the day of their inauguration.
Political Action Committees (PAC) have already sprung into action to back the president, with one calling itself the Committee to Defend the President, but registered by the Stop Hillary PAC, seeking individual donations up to $5,000 for Trump's next campaign.