Donald Trump is set to announce today that he will be running for the 2020 presidential election.
The Republican took office in 2017 after beating Hillary Clinton in the 2016 nationwide ballot.
The news aggregator Matt Drudge made the announcement Tuesday on his website.
Drudge reported that Trump would name "digital guru Brad Parscale" as his campaign manager.
Trump's announcement will come just 13 months into his first term in office and comes amid turmoil inside the Republican party.
The announcement won't come as a surprise to his supporters or opponents, with the president regularly talking about his intentions to stay on for eight years.
Brad Parscale joined the Trump Organisation in 2011 as a digital media strategist.
CNBC reported that Giles-Parscale, billed the Trump campaign $94m for its work on the 2016 election.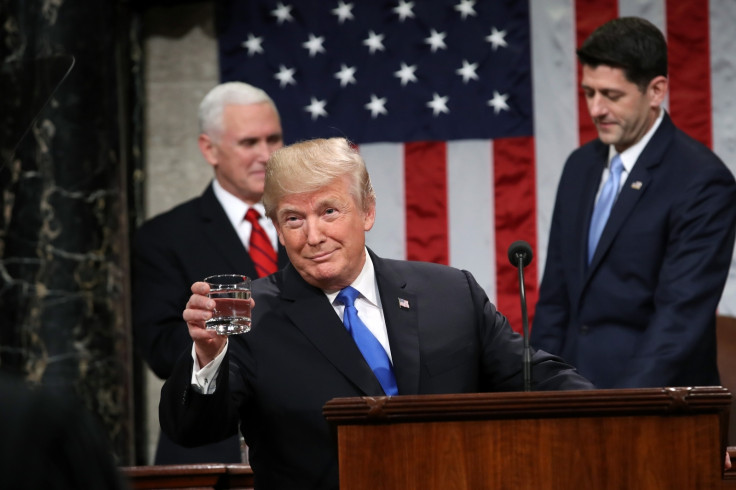 This year will be a crucial litmus test for the Trump administration with Republicans concerned about a possible 'Democratic wave' which could see them take back control of the House of Representatives.
Special elections in recent months have seen a number of shock losses for the GOP including the failure to hold onto a Senate seat in December of 2017 which the Democrats managed to flip in the deep-red state of Alabama.
Trump is expected to dominate the Republican primaries in 2020, and so far only the Ohio Governor John Kasich, who ran in 2016, has shown an intention to do so against Trump in 2020.
On the Democratic side, a number of names have been suggested including former vice president Joe Biden, the California Senator Kamala Harris, Vermont senator Bernie Sanders, New York senator Kirsten Gillibrand and the Massachusetts senator Elizabeth Warren.
Outsider names also include billionaire media mogul Oprah Winfrey and the former first lady Michelle Obama.