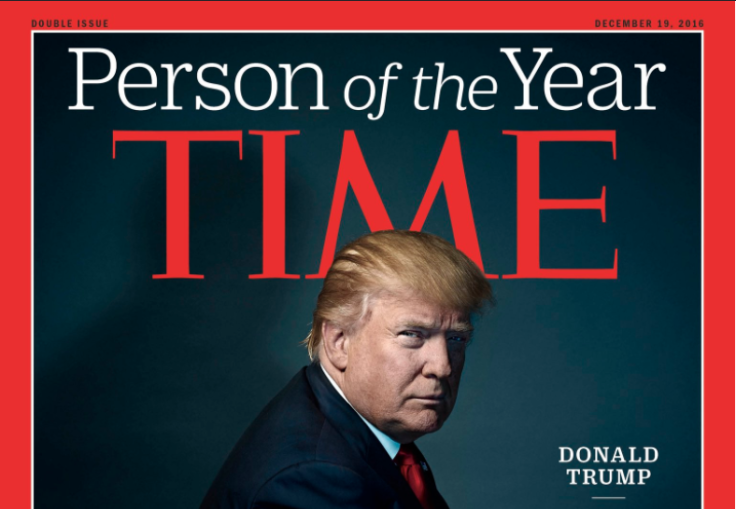 One of the most famous promises Donald Trump made during his presidential campaign was to build a wall along the US-Mexico border to keep out illegal immigrants. Since winning the election, he has wavered slightly from this promise, downgrading portions of his proposed "great great wall" to a fence.
Most recently, the president-elect reiterated those plans for the wall but stated that he will allow people to cross into the US. "We're going to build the wall. I'm going to build the wall. We're going to have strong borders," he told Time magazine ahead of being named their Person of The Year 2016.
"But we're also going to have people coming across the borders because we need workers. We have to be able to have people come in to our country, because that's good for all of us. It's good for them, but it's good for all of us."
Trump did stress that measures would still be taken to prevent the entry of illegal workers. "We're not going to have illegals coming in. But we're going to have people coming in, but we're also going to have them coming in based to a certain extent on merit," he added.
When questioned about his relationship with Barack Obama, Trump agreed that they differed greatly in their views, but commended the president for his patriotism. "He really cares about the country, I have to say. I mean I differ with him in numerous things. But he really cares about the country. We have different views but he loves our country. And he wants what's good for our country."
Referring to the meetings Trump and Obama have had since the election, the New York businessman said they had good chemistry. "I will tell you, I really liked him, I think he liked me. I think he was surprised also.
"We talked about some of the potential appointments that I would make. I wanted to get his opinion. And he gave me some opinions on some people that were very interesting to me, and that meant something to me. I believe in asking people.
Through the elections, Obama campaigned in support of Hillary Clinton while labelling Trump unfit for the position. Since the results he had asked the American public to give Trump a chance at the leadership role.