Cuba hopes to sign accords with US before President Obama leaves office
The agreements will cover areas such as seismology and meteorology.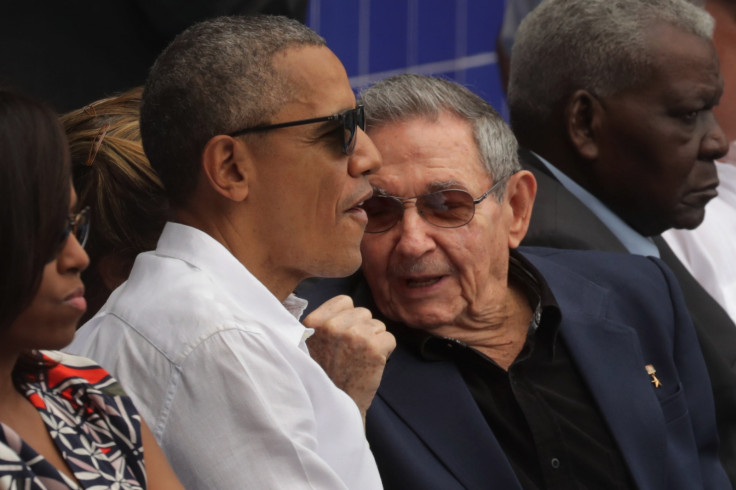 Cuban authorities said on Wednesday, 7 December, that they hope to sign a number of accords with the United States before President Barack Obama's exit in January.
The Caribbean island nation has pushed for better ties with the US in the aftermath of the comments that came from President-elect Donald Trump, who has threatened to ruin detente between the former Cold War foes.
According to reports, the officials of the two nations held a meeting in Havana to improve relations before Trump becomes president on 20 January. They also agreed to arrange more high-level visits and technical meetings during Obama's last few weeks in the office.
"At the moment we are negotiating 12 more (accords) with the aim to be able to conclude and sign a majority of them," Josefina Vidal, the Cuban foreign ministry's director of U.S. affairs, said.
Although, the two nations have already signed a number of agreements over the past two years, this time they want to cover areas such as seismology and meteorology through the accords to normalise relations, Vidal added.
Cuba and the US have also opened embassies, restored commercial flights and opened travel options between the countries. However, analysts believe that all of these are now at stake after business tycoon Trump's victory in the presidential election.
Trump has threatened to spoil the relations between the two nations if Communist-ruled Cuba fails to give the US what he calls a "better deal".
Vidal refused to comment on Trump's statements, but said, "Cuba would hope the new U.S. government takes into account the results we have achieved... that are backed by the majority of the Cuban population (and) U.S. citizens."
Cuba was willing to continue improving relations but "within the respect of the existing differences and without having to make any kind of concession to the principles in which Cuba firmly believes," she added.
On Wednesday, a group of Cuban entrepreneurs in Washington urged Trump to maintain thaw and requested him to continue the changes in trade and travel policies, which they believe are improving life on the long-isolated island.
They also sent a letter to Trump signed by over 100 Cuban private business owners, in which they mentioned, "Over a half of million people now work in the private sector, earning considerably more money than state jobs and offering more autonomy in business decisions. Reforms made by the U.S. government to allow for increased travel, telecom services and banking have helped substantially as we attempt to grow our businesses."
"We're confident that you understand the importance of economic engagement between nations. Small businesses in Cuba have the potential to be drivers of economic growth in Cuba and important partners of the U.S. business community," the letter read, according to Fox News.
© Copyright IBTimes 2023. All rights reserved.