Donald Trump's correspondent's dinner to be eclipsed by Samantha Bee comic alternative?
Full Frontal presenter's event will take place on same date as White House Correspondents' Dinner (April 29).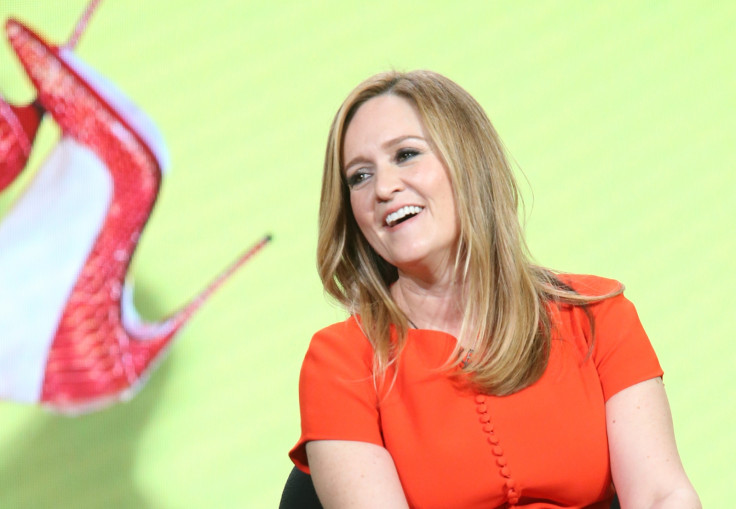 Journalists struggling to get an invite to Donald Trump's Correspondent's Ball, have just been given a backup plan. TV personality Samantha Bee has announced plans to hold her own alternative to the long-running annual gala, due to take place on 29 April.
Unlike the real deal, Bee's event−fittingly dubbed the Not the White House Correspondents' Dinner−will also be attended by a host of comedians who will take to the stage to mock the President Donald Trump and his administration.
Speaking to The New York Times, she insisted that although it will happen on the same day, the aim of the alternative was not "comment on or compete with" the original swanky black-tie event. The 47-year-old star, who helms The Full Frontal said that the guest list will include "unsung heroes in journalism" and fans of the show.
"We're not trying to supersede it," she explained. "We just want to be there in case something happens – or doesn't happen – and ensure that we get to properly roast the president."
Although it is all for charity with all proceeds from the party will go to the Committee to Protect Journalists, Trump's thin skin means there is a good chance he will struggle to see the funny side.
When Alex Baldwin satirised Trumps' presidential campaign, his administration and his erratic tweeting in an SNL skit, he slammed the show as "totally one-sided," "biased" and containing "nothing funny at all".
The real estate mogul-turned Potus told Today Magazine in a post-election interview: "The skits are terrible. I mean, I like Alec, but his imitation of me is really mean-spirited and not very good. I don't think it's good. I do like him, and I like him as an actor, but I don't think his imitation of me gets me at all. And it's meant to be very mean-spirited, which is very biased. I don't like it."
In 2016, Obama made headlines after dropping the microphone following his speech at his final White House Correspondents' Dinner. Considering Trump's fraught relationship with the media, Bee previously predicted that forthcoming soirée would be a "sinister, awkward" affair.
© Copyright IBTimes 2023. All rights reserved.