After years of comparisons, Harry Styles has hinted he might be in line to play Mick Jagger in a forthcoming biopic. It comes after the One Direction singer won applause for his impersonation of The Rolling Stones rocker during an episode of sketch series Saturday Night Live.
In the latest episode of The Graham Norton Show set to air on 21 April, Styles, 23, is asked to to confirm or deny a string of rumours using facial expressions during a quick-fire round of questions. After shutting down claims he worked as an estate agent, has eaten dog and uses sheep's placenta as a moisturiser, Styles coyly smiled when asked if he once auditioned for the role of Han Solo and will play Jagger, suggesting there is truth to the speculation.
News of the biopic emerged in June 2016 when reports claimed Downton Abbey director Andy Goddard was reportedly working on a film titled Exile On Main Street: A Season In Hell With The Rolling Stones.
Based on a book of the same name authored by Robert Greenfield, the story follows the legendary rock band as they record Exile On Main Street, the follow-up to their iconic 1971 album Sticky Fingers.
A source told the Daily Star of Styles' casting: "He's about 10 years too young but make-up and special effects can sort that out."
Perhaps predicting the future, Jagger, 73, first reacted to suggestions that Styles could play him in a movie in 2012, telling Stereotude rather dismissively: "I don't know about that, but we'll see." Proving himself as a worthy candidate to tackle Jagger's effervescent character, Styles impersonated the legendary singer during an SNL episode earlier in April, completely nailing the icon's swagger.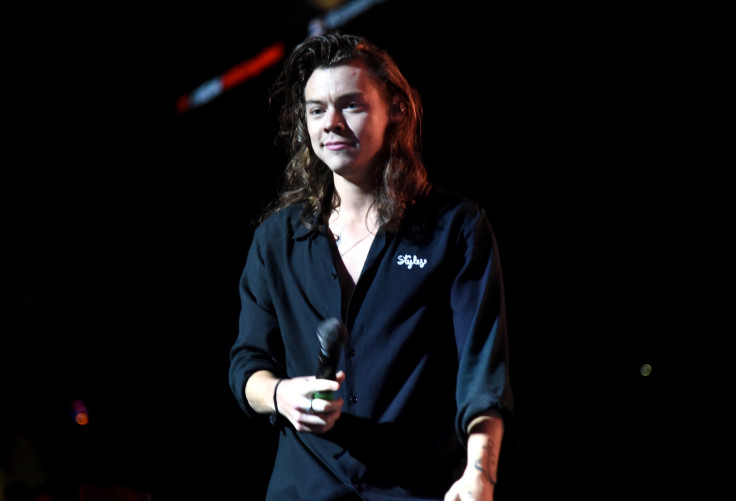 While it remains to be seen whether Styles will step into Jagger's shoes again, the pop star will certainly make his movie debut in upcoming WWII film Dunkirk. Scheduled to hit cinemas on 21 July, the drama epic is directed by Christopher Nolan and also stars Tom Hardy and Mark Rylance.
During his appearance on Graham Norton, Styles performs his chart-topping debut solo single Sign Of The Times, which will appear on his self-titled debut album set for release on 12 May.
Watch Harry Styles' impersonation of Mick Jagger: