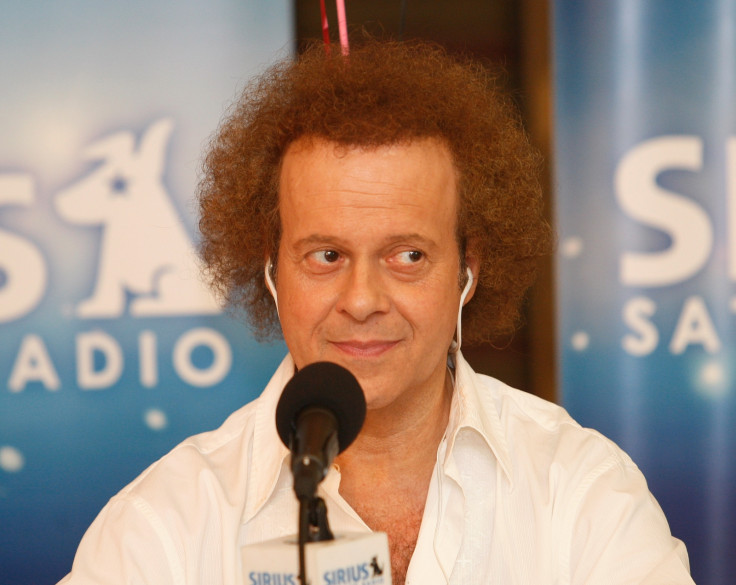 Fitness guru Richard Simmons has been pictured for the first time in three years, settling the mystery surrounding his whereabouts. Hours before the rare sighting, the 68-year-old wrote an open letter to his fans via Facebook offering reassurances over his well-being.
The TV star reportedly spent four days at Cedars Sinai Hospital in Beverly Hills receiving treatment for indigestion. Simmons was spotted leaving the hospital on 20 April at around 5pm (PT), shielded under a large blanket and guided by his longtime housekeeper Teresa Reveles.
Armed with a police escort, Simmons was then placed in the backseat of a Mercedes car and driven back to his Los Angeles home. According to the Mail Online, Simmons remained in the vehicle for 40 minutes after arriving at the mansion and only entered once his manager, Michael Catalano, arrived alongside four LAPD cars and a police helicopter. Simmons was then helped out of the car into his home with the help of Reveles.
The hospital visit is alleged to be the first time Simmons has left the house in 38 months. A day before his release from the medical center, the health expert posted a message on his Facebook account, which read: "Hello to everyone who has shown concern for me and sent their good wishes. You will never know how much it means to me.
"Aren't you sick of hearing and reading about me?! LOL Well by now you know that I'm not "missing", just a little under the weather. I'm sure I will be feeling good and back home in a couple of days. This has reminded me that when you need help you can't be afraid to reach out and ask for it. We all think we should always be able to solve our problems all by ourselves and sometimes it's just bigger than we are... Just knowing you care has already made me feel better. Hope to see you again soon!"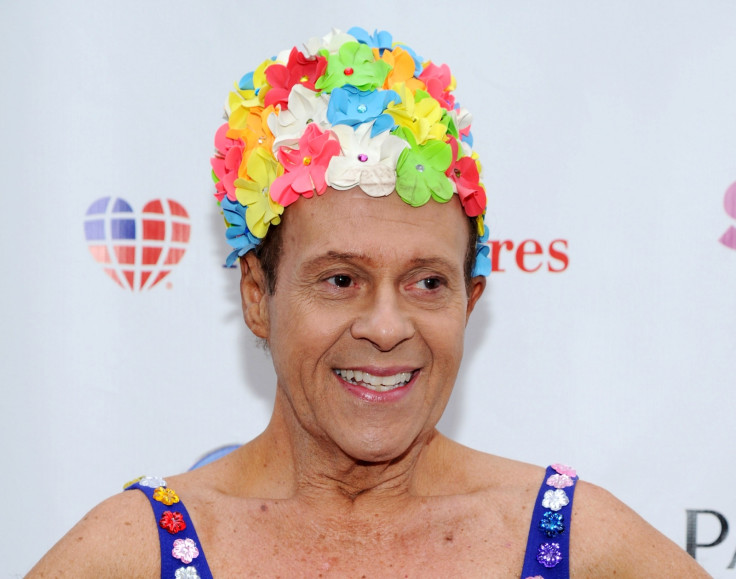 Concerns for Simmons' well-being grew in February following the premiere of a new podcast, Missing Richard Simmons, which investigated the TV personality's disappearance. Hosted by Dan Taberski, the podcast attempts to explore why Simmons allegedly cut off contact with close friends and the theory that he was being held hostage by his housekeeper Reveles.
However, a publicist for Simmons, Tom Estey, denied the allegations against Reveles and described her as an "extraordinary" caretaker. Until the hospital stay, Simmons was last seen publicly in January 2014.