The wait is almost over for One Direction fans as it was revealed that Harry Styles will perform his eagerly awaited debut solo single on The Graham Norton Show on Friday (7 March).
The 23-year-old has been teasing details of the forthcoming project, sending fans into a frenzy as he announced the forthcoming release on Twitter writing: "SIGN.OF.THE.TIMES // 7.APRIL.17 //".
The track, which is shrouded in secrecy to prevent it from being leaked ahead of its release, will receive its first UK airplay on Nick Grimshaw's Radio One breakfast show before the appearance on Norton's chat show.
Apparently inspired by Prince's album of the same name, the song reveals Styles's new sound, which is said to be reminiscent of his idols David Bowie, Mick Jagger and Prince himself.
The One Direction star will also be a musical guest on US chat show Saturday Night Live in April, but is otherwise keeping promotions for his new music to a minimum to maintain some mystery as he emerges as a solo star.
A source told the Evening Standard: "He's spent his entire life having his every move scrutinised. He doesn't feel the need to do interviews or the promo circuit.
"There will be a couple of very big appearances to keep TV and radio on board, but it will be very limited and he's learnt how to say very little.
"Harry's idols are people like Bowie and Jagger. He's closely studied their careers and that's the direction he is heading in. He loves the sense of mystery they maintained around them."
His appearance on The Graham Norton Show marks Styles' first TV performance without his One Direction bandmates Liam Payne, Louis Tomlinson and Niall Horan.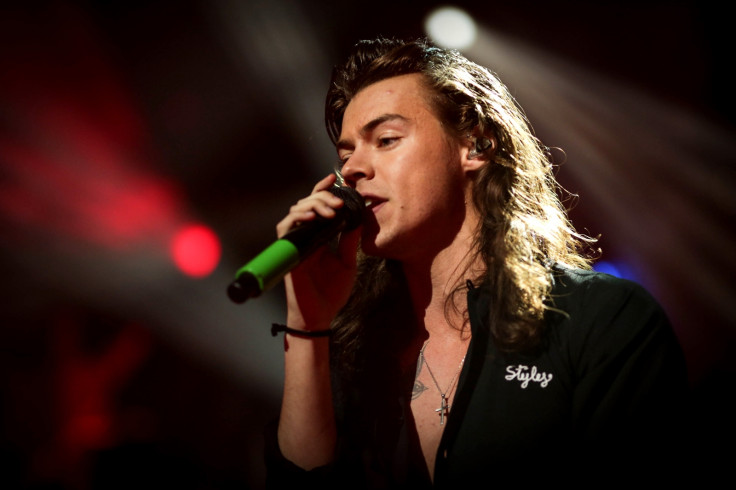 After One Direction announced they were to embark on an extended hiatus to explore individual projects, Styles was hotly tipped to become the band's breakout star.
However, he surprised fans by delaying the release of his new music as he ventured into film, making his acting debut in Christopher Nolan's epic World War II drama, Dunkirk.
Meanwhile, Zayn Malik, who sensationally quit the band mid-tour, was the first to release his debut solo album Mind of Mine last March and has since collaborated with Taylor Swift and PARTYNEXTDOOR, while Niall Horan released the soulful This Town last September.
Louis Tomlinson won support as he performed his song Just Hold On on The X Factor days after the death of his mother.
While Liam Payne has become a first-time father, welcoming a son with singer and former X Factor mentor Cheryl, he has also been in the studio working on his solo material.
The Graham Norton Show is on BBC One on 7 April at 10:35pm BST.