The Dow Jones has registered its largest one-day points fall in its 122-year history, wiping out all the gains made so far in 2018.
At one point, the Dow had dropped 1,600 points and the index is now down more than 1,800 points over two days of trading.
It closed on Monday (5 February) by 1,175 points in the biggest fall since the financial crisis of 2008 when a $700bn rescue plan for the US banking industry was rejected by Congress after the collapse of Lehman Brothers.
At close of trading, the Dow was down 4.6% at 24,345.75 in what appears to be a reaction to stronger growth in wages and a change in the cost of borrowing, the BBC reported.
With higher wages, inflation is expected to rise, leading to concerns that the central bank could add another interest rate increase to the three expected for 2018.
There was mixed reaction to the volatile day's trading. Jack Ablin, chief investment officer at at Cresset Wealth told the Guardian: "It's partially fear of interest rates, partially this new Fed chairman Jerome Powell, partially the market is overvalued relative to fundamentals."
The slump in the markets could impact Donald Trump's claims that his presidency is responsible for soaring stock markets and a strong economy, especially as US stocks have lost $1tn in value since the start of the month.
The slump in the Dow contrasts from January when it raced past the 25,000 and 26,000 marks.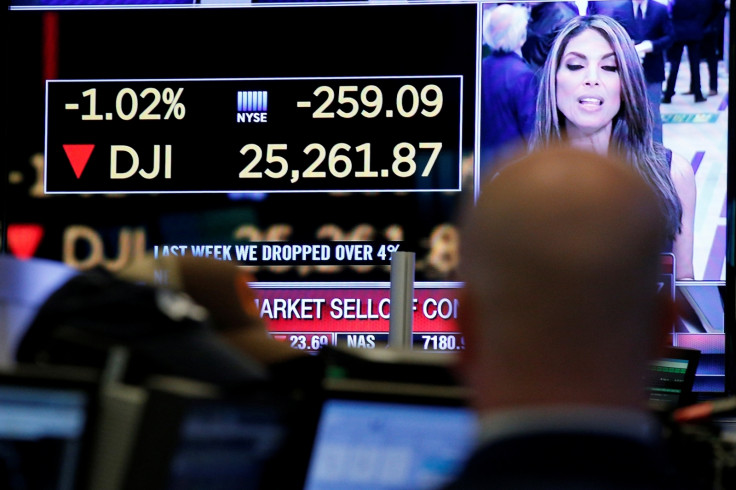 In other markets, the S&P 500 stock index was down 3.8% and the technology-heavy Nasdaq, down 3.7% while the FTSE 100 index of leading companies was down 1.46% or 108 points lower.
The White House told CNBC: "We're always concerned when the market loses any value, but we're also confident in the economy's fundamentals."
David Madden, market analyst at CMC Markets, told the BBC: "Equity traders were enjoying a bullish run recently, and the jolt from the major decline in the US last Friday has triggered a worldwide round of profit taking."