Dow Jones jumps past 23,000 points as UnitedHealth shares rally
US blue chip index crosses historic mark for the first time driven by health insurance and consumer goods shares.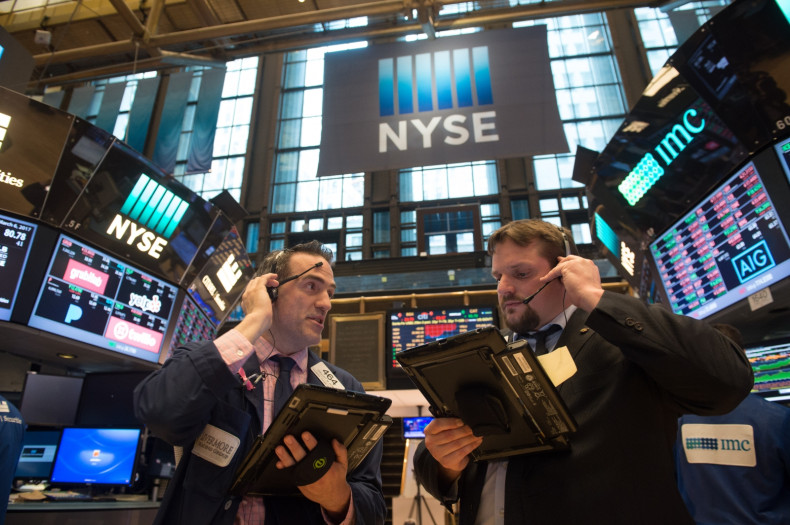 The Dow Jones Industrial Average crossed the 23,000 mark for the first time in its history on Tuesday (17 October), with the uptick driven by health insurance and consumer goods' shares.
The dramatic rise comes a mere two and half months after the US blue chip index breached the 22,000 mark, and constitutes its sixth 1,000-point milestone in the past 12 months.
It took the Dow just a little over five months to jump to 22,000 from 21,000.
Tuesday's rally was supported by UnitedHealth (+5.42%) group after the health insurer beat forecasts and upgraded its full-year profit expectations.
Johnson & Johnson (+2.37%), Nike (+1.10%) and McDonald's (+0.50%) were also among the early risers.
The index, which lists 30 premier American stocks, traded 0.19% or 43.19 points higher to reach 23,000.15 at 5:06pm BST, despite many leading Wall Street stocks such as Goldman Sachs (-1.79%) and General Electric (-1.35%) initially heading lower.
The current level implies a year-till-date return of 16.26%, at the time of writing. According to Reuters' data, Boeing, Goldman Sachs, UnitedHealth Group and McDonald's are among the stocks that have aided the rise in the current trading year.
US President Donald Trump's promise of big tax cuts and deregulation is also being cited by analysts as a driver.
The President was quick to tweet his response, sending out a screen grab of the historic milestone to his nearly 41 million Twitter followers, just moments after it was achieved.
With almost a third of the 30 companies on the blue chip list set to report earnings this week, the index is expected to maintain its new found level.