Three police officers from the Metropolitan Police's Diplomatic Protection Group have been arrested for exchanging explicit and "extreme" sexual images on mobile phones.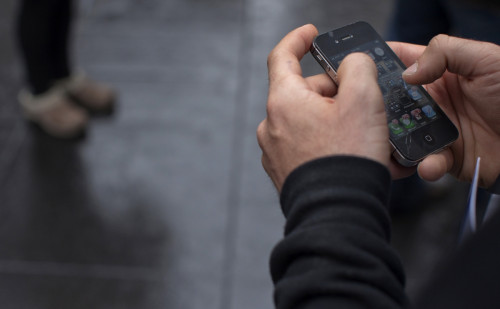 The images were found during the investigation into the "plebgate" scandal, which also involved officers from the DPG, the division that guards and controls access to Downing Street.
It has emerged the constables were detained on 19 December for "possession and distribution of obscene images", according to a statement from Scotland Yard reported in The Times. The statement added "the images identified by the investigation are of an extreme sexual nature, but do not involve children." The officers allegedly sent each other picture messages using mobile phones.
The Met Police statement said it had "voluntarily referred the matter" to the Independent Police Complaints Commission, which had said it should be "investigated locally" by professional standards officers.
A file has been passed to the Crown Prosecution Service and the professional standards misconduct investigation "is on hold pending the CPS decision", the statement said.
One officer has been suspended from duty. Two others have been placed on restricted duties. A fourth officer was arrested in January and has also been placed on restricted duties. Their homes have been searched as part of an investigation into whether the images have been shared more widely, and whether they were shared between the officers while they were on duty.
The DPG is responsible for guarding sensitive locations such as Downing Street and foreign embassies, provide protection for visiting heads of state and government dignitaries, and police major events and crime scenes.
One of the officers was already on restricted duties due to Operation Alice, the investigation into police conduct in the "plebgate" row. That arose from an incident in which former chief whip Andrew Mitchell was accused of calling Downing Street police officers "plebs".
Earlier this week Met Police constable Keith Wallis was jailed for 12 months for misconduct in public office after admitting lying about hearing Mr Mitchell call officers "plebs". PC Wallis sent a senior Tory official an email falsely claiming he had seen Mitchell rowing with officers in Downing Street and had heard him use the phrase "f****** pleb".