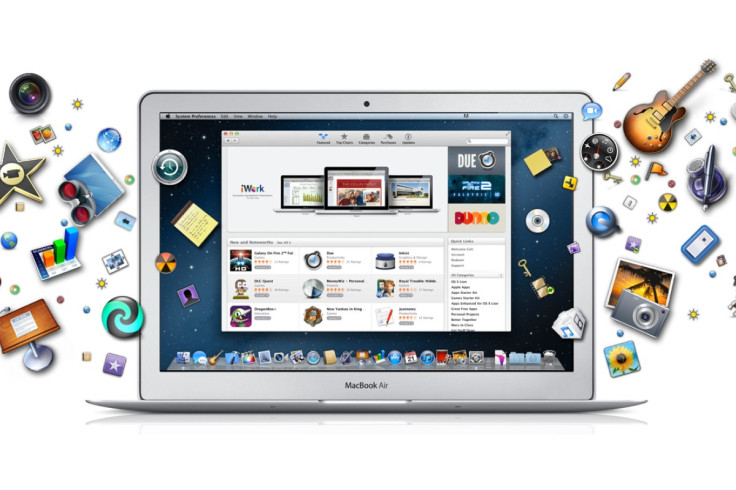 Just bought a new MacBook and looking to kit it out by downloading software? That's a good idea, but be careful if you're thinking to use the Mac App Store to do this.
Tech explainer site How-To Geek has spotted that many consumers are getting confused by apps listed on the Mac App Store that seem to be actual software but are instead small nonessential add-ons, like templates for Microsoft Excel or icons for Adobe InDesign.
Many of these apps feature a design that is near identical to actual big brand software, and their descriptions often neglect to mention that the user is only downloading some small content files rather than the software itself.
For instance, consider this "Office Bundle - Microsoft Word, Excel, PowerPoint Edition" app listed on the app store for $30 (£24.14). The app says that "Office Bundle is the easiest way to create high-quality Word documents, Excel spreadsheets, and PowerPoint presentations".
It goes on to explain that you can use this app to create documents in all three programs, as well as to sync documents to OneDrive, manage your email with Outlook, create beautiful documents and edit them on the go. Altogether, the description makes it seem like you're about to download an official Microsoft Office software bundle containing all the software you need.
Unfortunately, it's not. The app is actually a tiny 293MB collection of templates that can only be used if you already have Microsoft Office installed on your machine. But nowhere in the description does the app specify that the user is downloading templates, and if you were to try to search for "templates" on the Mac App Store, this app won't come up.
It's also not the only app misleading consumers into thinking that they're downloading actual software – there are hundreds of apps that are all just bundles of templates, but claim to be either official Microsoft apps, or alternative word processors that can be used to edit Microsoft Office documents.
That logo looks familiar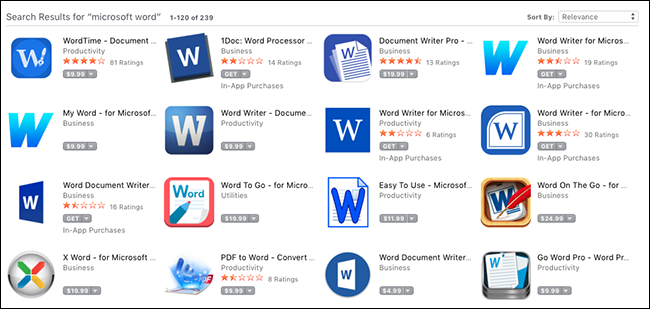 The level of deception depends on how much time the developer has spent on the app – some of the icons try to closely mimic official Microsoft logos, while others clearly look like they are being positioned as products to work with Microsoft file formats.
The same problem is equally prevalent with other types of apps, including apps for graphic layout software Adobe InDesign. Some of the apps look a lot like Adobe's trademarked logo, but the deception is slightly less, as many of these apps do state in their titles and descriptions that the content being sold relates to templates for logos, icons, business cards and letterheads.
On the apps that clearly pretend to be popular branded software packages, there are multiple reviews from users complaining that they've been tricked into downloading something that wasn't what they expected.
Apple is constantly actively working to remove fraudulent and junk apps from its app stores, but one wonders if they might possibly be focusing more on mobile, which has enabled fraudsters to slip in undetected.
IBTimes UK has contacted Apple for comment and advice on what users should do if they feel an app is confusing and end up with a product that they did not intend to buy. For now, all users should exercise caution: caveat emptor.