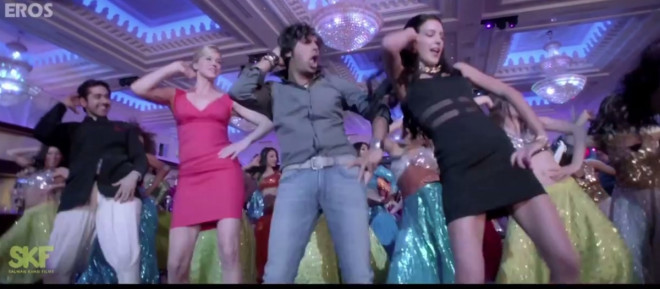 Bollywood superstar Salman Khan may have lost his girlfriend Katrina Kaif to young turk Ranbir Kapoor but that doesn't mean his relationship with the Dhoom 3 actress has gone sour.
Khan has gone ahead and given Katrina's sister Isabelle a prominent role in his new international film, Dr. Cabbie, reports India.com.
The film's interesting cast also includes Indian-American actor Kunal Nayyar of The Big Bang Theory fame. Nayyar who plays the character of Raj in the popular TV sitcom is cast opposite Kaif Jr. in the film.
The lead hero of the movie is Indian actor Vinay Virmani and the female lead is American actress Adrianne Palicki.
Produced under the banner of SK Films, Khan is seen in the beginning of the trailer introducing the film, Dr. Cabbie. He says, "Hi, this is Salman Khan. This is the first look of my international production Dr. Cabbie. Enjoy the ride!"
It remains to be seen whether the beloved actor has a special appearance in his first international venture.
The film is about a medical doctor (Vinay Virmani) who travels to the US in search of a job and career but ends up becoming a cabbie. How he manages to incorporate both professions into one, forms the crux of the story.
Dr. Cabbie is directed by Jean-Francois Poulliot and stars Vinay Virmani, Lilette Dubey, Adrianne Palicki, Kunal Nayyar, Mircea Monroe, Rizwan Manji, Chris Diamantopoulos and Isabelle Kaif. The movie is co-produced by Firsttake Entertainment and Caramel Films.